Tevet 26, 5780, 01/23/2020
BY CNAAN LIPHSHIZ AMSTERDAM (JTA) — Shortly after her capture by the Nazis in 1944, Dutch resistance fighter Selma van de Perre was transferred from a...
BY MARCY OSTER JERUSALEM (JTA) — Israel's Chief Rabbinate has officially recognized the Beta Israel Jewish community from Ethiopia as Jewish. The ruling issued in November, but first...
Israel's defense minister Naftali Bennett is willing to sacrifice the possible advent of a solid right-wing government after Israel's March elections because of a...
Dear Editor, I applaud Yochanan Gordon's eloquent defense of the choice by an expanding group of women to learn daf yomi (Inside Out, "The Third...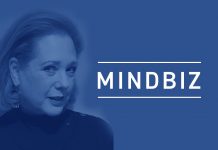 Dear Esther, I am a fake! I don't think anyone, including my husband, truly knows the real me. And I'm not sure why, but lately...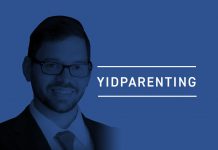 Question: I've been grappling with the decision of letting you respond publicly to this question for many months. On the one hand, I'm scared my...
Irresponsible Advice Dear Editor, I was extremely dismayed to read "Monsey Stabber: A Halachic Analysis" in the January 3 issue. The author, although insisting he was...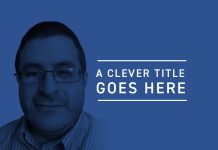 There comes a time in every marriage when your wife is going to want to go walking, and you're going to want to go...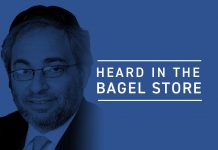 It's been a dream a long time in the making. It started as a shadow of a wish and a hope. The question was...
By Malkie Hirsch You know those people you can go months without speaking to but when you do, it's like no time has passed? There...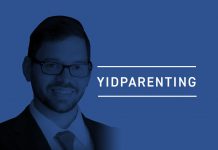 Question: Our son is in third grade and is getting bullied. He's being mercilessly picked on during the bus ride to and from yeshiva, and...
They say it rained like wild here last week. The downpours were torrential and there was flooding in parts of the country. Here in...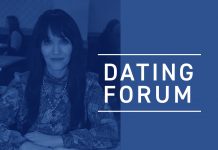 Question I am a bachur in my early twenties. I have never been married; yet, for reasons I don't know, shadchanim have been asking me...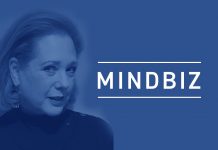 Dear Esther, I am a 44-year-old male. I would say I grew up in a functional home with normal, average parents who did their best...
In the world of shidduchim, I think that singles are looking out for themselves. They don't tend to think of their friends and who...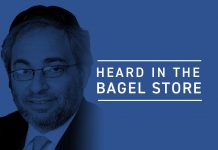 It is a confluence of prominent women in the Five Towns and surrounding communities who have been meeting for most of the last year...
Repeal "No Bail" Law Dear Editor, My mother often recounted how her brother, at the young age of 14, arrived home one day, suitcase in hand....
Just about no one wants a war or even a street fight, not in the Golan Heights and not in Crown Heights. Almost suddenly these...
By Malkie Hirsch Lately I've been noticing how many of our interactions involve posing and answering questions. Some are conversational, like "How's your day?" Others are more...
December came in with a lot of bad news from a variety of places. The first and most disturbing were the terrible tragedies occurring...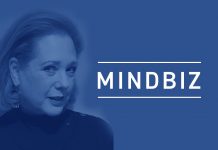 Dear Esther, My older sister Anita is in her forties and never got married. Honestly, I'm not so sure she ever will or if she...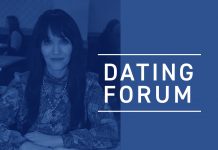 Question I read your column, and most of the letters you get are about young people who are in shidduchim. They ask you for advice,...
Survival Stories of Hungarian Jews Olga Elek and Marton Sternberg By Michele Justic Besides the total annihilation of the Jews, the Nazis also sought to erase Jewish...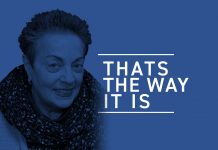 Many years ago, when I would buy dress shoes, the only thought I gave to the height of the heel was that nothing shorter...
By Michele Justic The last time 5TJT interviewed Nancy Spielberg, Who Will Write Our History had not yet made its grand premiere on International Holocaust...
Chefs from 12 leading restaurants have each created a special dish on their menus that expresses their personal concept of freedom as part of...
CHICAGO (JTA) — A group of longtime employees is taking ownership of Milt's Barbecue for the Perplexed, the popular kosher restaurant here that has...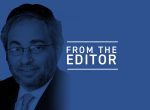 Rabbis have written opinion pieces warning that children in the yeshiva community are under siege by the New York State Education Department. They were...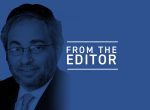 It might be rolled out fairly soon, but, then again, it may take another six months to a year. That is the Trump administration's...
https://youtu.be/qO4zDGR9GhU https://youtu.be/O-e39axb1a0 https://youtu.be/Dt_sxh0qCO4