Sivan 13, 5778, 05/27/2018
JNS.org – At a hearing of the House Foreign Affairs Committee, US Secretary of State Mike Pompeo promised that he would work towards an appointment...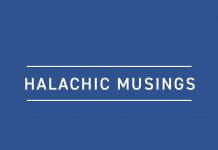 By Rabbi Yair Hoffman Imagine an electronic device that gedolei ha'poskim have ruled one is obligated to buy. For this article, some of Klal Yisrael's...
Central students, faculty, and parents were recently treated to a special event: Judge Ruchie Freier shared her story with the Central family in an...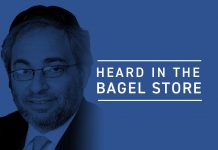 Why is it that in these somewhat advanced and contemporary times we  allow the idea of seeking matrimonial matches for our children — shidduchim...
On May 14, five students from Yeshiva University High School for Girls - Central Science Institute traveled with their instructor, Jason Williams, to Cold...
M'dor L'dor is a much-anticipated and inspiring evening that has been a HALB tradition for close to two decades. The fourth grade girls at...
"For the past year, our son has had the good fortune of attending Mesivta Yam HaTorah. During this time, we have witnessed the yeshiva's...
At Gan Chamesh, Chabad's Early Childhood Center, the children prepared for Shavuos in a meaningful way. At a magnificent bikkurim ceremony, the children dramatized...
In order for Ma'amad Har Sinai to have taken place, it was necessary for Bnei Yisrael to be k'ish echad b'lev echad. What better...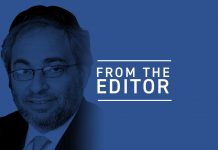 Over the past week, the liberal press in the United States has been focused on the relationship between Israel and Prime Minister Netanyahu and...
Yom Yerushalayim, commemorating the reunification of Jerusalem, was celebrated at HAFTR Lower School. This year's celebration was enhanced by the official opening of the...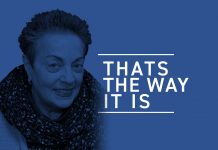 Numbers carry sacred and mystical meanings in Jewish tradition. The number 40, with its ancient watery connotations, is a central symbol of sin and...
DineNMeet, together with YUConnects and the Young Israel of Woodmere, is planning its sixth annual Springtime Shabbos for singles. Offering a fun, comfortable environment...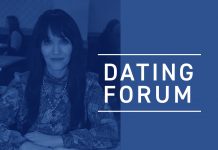 Question I am dating a guy who is much younger than me. He is a great guy, even though he is young. He is more...
By Michele Justic The Five Towns community is seeing red over green space. News last year that Woodmere Golf Club had sold its property to...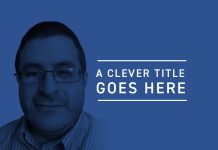 Seeing as I made a bar mitzvah a couple of months ago, some of you have probably been wondering when I'm going to get...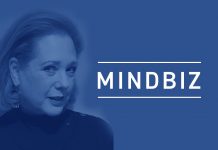 Dear Esther, About a year and a half ago, during the second half of my pregnancy, I was ordered to stay in bed. I had...
5TJT Columnist Baila Sebrow answers a single woman concerned about her boyfriend's friends. When should someone put their loved one above their friends? Read...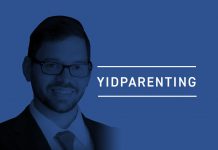 Question: You wrote a long time ago that siblings fight. We're OK with our kids fighting once in a while. What bothers us is...
A colleague, who is also a social worker, told me that in order for him to be happy, calm, and hopefully, healthy, he just...
I have already lost count of the number of years that have gone by with unfulfilled promises by government representatives across the spectrum about...
By Michele Herenstein When I mention that I'm going to work out, this might be an unclear statement for you, my readers. What does working...
The Hebrew Academy of Nassau County is proud to announce the Class of 2018 valedictorian and salutatorians. "Joshua Weinstein, Zackary Plutzer, and Batsheva Moskowitz embody...
New York
thunderstorm with rain
Sweet honeysuckle blossoms, ripe peaches, luxurious sunsets — all of these delightful joys of summertime are just around the corner. Hard to believe the...
Every fashionista knows May is the most important month for fashion statements because of The First Monday in May Met Gala in New York City. However, the...
Author Philip Roth, who was both hailed and derided for laying bare the neuroses and obsessions that haunted the modern Jewish-American experience, died on...
By Larry Gordon Sometimes there are things in life that are just too difficult to get done—and that is where Marilyn Karpoff comes into the...
By Rochelle Maruch Miller Yeshiva University's Center for the Jewish Future and affiliate Rabbi Isaac Elchanan Theological Seminary (RIETS) recently launched "Drashas and Shiurim: From Good...
Camp Simcha, a project of Chai Lifeline, has emerged as a beacon of light by opening up its facilities as a warming center for...
New York
thunderstorm with rain