Shevat 16, 5779, 01/22/2019
(JTA) — A Minnesota rabbi who worked in student outreach was sentenced to probation after being arrested in a child sex sting operation last...
WASHINGTON (JTA) — The Kirsten Gillibrand who just joined a soon-to-be crowded field for the Democratic presidential nomination in 2020 would seem familiar as...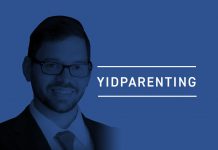 Question: I know this may be a hard topic for you to discuss, but I would love to get your perspective. My son is in...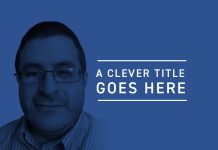 If you have a son in eighth grade, you've probably put some serious thought into where your son is going for high school, unless...
By Shmuel Katz It's our bar mitzvah year in Israel, and the changes, which once popped up with shocking regularity, are much fewer. And they...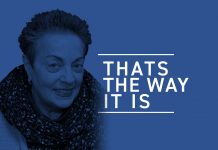 Recently, my oldest grandson asked if I would teach him how to make my onion cookies. "Cookies? They are not cookies! We call them...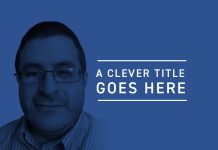 We now begin Part II of our tutorial on how to set up your new computer, mostly based on secondhand knowledge. We started this...
By Dr. Alex Sternberg Ravensbrück had over 50 sub-camps. One of these sub-camps, Sachsenhausen, had 32 sub-camps of its own. These sub-camps were different in...
There are some people who take moving in stride, and then there are those who can go into shell-shock just thinking about how they...
A few disturbing things happened last week in Kew Gardens Hills. On Monday night, January 7, someone in a car shot at another car...
By Ben Levene Sales Director Licensed Real Estate Agent in Israel CapitIL Real Estate Agency Property hunting can be a frustrating process, even when the system is familiar....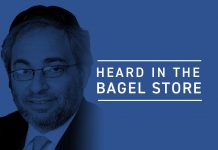 By Larry Gordon There seems to be a cross between the natural, inevitable, unavoidable lifecycle occurrences and the fast and sometimes even shocking fashion in...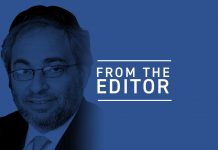 We are guilty of not saying enough — or at least not enough good things — about President Donald Trump. I have met too...
Dear Editor, Regarding the education issue ("From the Editor: On Our Education Crisis," January 4), I think you are missing one valid point: Choice. The...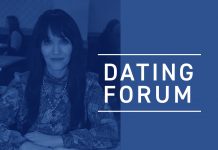 Question: I am a 30-year-old girl who has never been married. Shadchanim consider me "over the hill," and they even call me that. They redd...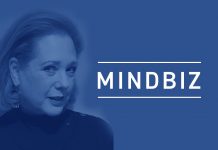 Dear Esther, How do you deal with a daughter-in-law who refuses to come visit and won't explain why? My son has been married to Mindy...
When a loved one passes, it is often an emotional and chaotic time. Unfortunately, it's also a time when you may be called upon...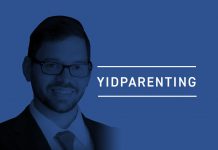 Question: As midwinter vacation approaches, my husband and I are once again preparing for the onslaught of complaints from our children. We don't go to...
By Anessa Cohen Low-income housing has always followed three molds provided by government agencies. The first mold is building apartment buildings with units rented to...
Leaving Auschwitz Please note: Parental discretion is advised, as this series of articles may be too disturbing or graphic for children. Late August in Auschwitz, rumors...
By Ben Levene Sales Director Licensed Real Estate Agent in Israel CapitIL Real Estate Agency Whether it's the language, culture, or even the amount of chutzpah, it's not...
On Sunday morning, January 6, I attended a seminar for first-time buyers presented by Jordan Kadry, senior loan originator at FM Home Loans, and...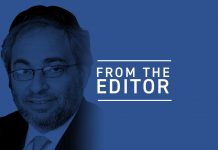 There are always a great deal of issues of particular interest to the worldwide Orthodox Jewish communities that can be explored, discussed and debated...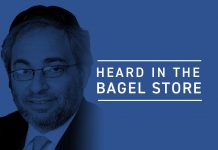 Perhaps we are following in our parents' footsteps, or maybe it's just the cold and rainy days at this time of year in New...
Extremely Cold Weather Conditions Are Here; PSEG Long Island Is Ready The extreme cold is here and PSEG Long Island is ready to respond safely,...
Jump into Shape, a new men's jump roping class with a mission to build a healthier guf (body) for our neshamah (soul), is off...
Tristate oenophiles and foodies will be the first to savor the newest in fine kosher wines, spirits, and creative cuisine all under one roof...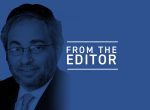 Rabbis have written opinion pieces warning that children in the yeshiva community are under siege by the New York State Education Department. They were...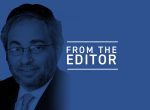 It might be rolled out fairly soon, but, then again, it may take another six months to a year. That is the Trump administration's...
https://youtu.be/qO4zDGR9GhU https://youtu.be/O-e39axb1a0 https://youtu.be/Dt_sxh0qCO4