Tammuz 20, 5779, 07/23/2019
Question: How can I impress upon my children the seriousness of the Three Weeks? I have four wonderful children ranging in age from 9...
BY CNAAN LIPHSHIZ (JTA) — Some 8,000 Romanian Jewish Holocaust survivors living in Israel will officially be recognized by Germany and receive a monthly compensation...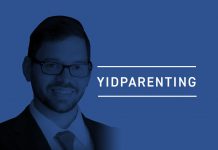 Question: How can I impress upon my children the seriousness of the Three Weeks? I have four wonderful children ranging in age from 9...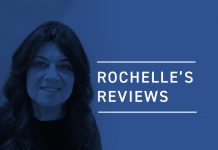 We are living in a golden age of children's literature, when books ostensibly written for teens and young adults are equally treasured by readers...
By Rabbi Dr. Aryeh Leibowitz I am writing this letter on behalf of your son. As I'm sure you know already, your son is an extremely...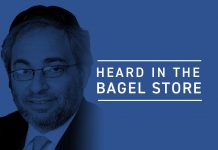 We love it very much here in Israel. At the same time, though, we are dealing with the unusual dynamic of being profiled by...
By Larry Gordon This week in Israel we were traveling with the newly selected chairman of the New York State Republican Party, Nick Langworthy, his...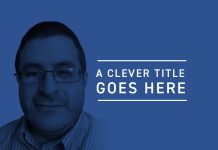 My shul is moving. To be fair, it's been "moving" for about two years now. But it's actually moving as I'm writing this. I'm...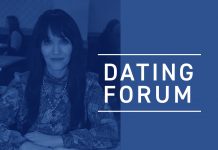 Question: I started going out with a divorced man who is much older than me. Everyone warns me that he is not serious and that...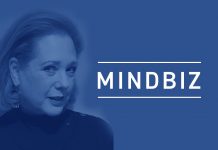 Dear Esther, I've been married to Reuven for about six months. We dated pretty briefly, and, looking back, I really didn't have the opportunity to...
By Moshe Alpert Northwestern Mutual Do you have insurance for your most important financial asset? You may think you're covered because you have insurance for your...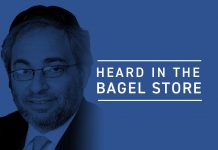 This is the week to get away, they say. I'm writing these words 35,000 feet over Liverpool, England, headed for Tel Aviv, and from...
Dear Editor, I was dismayed to read the Dating Forum letter from a single woman who felt she had been misled about the egg-freezing procedure. She...
By P. Samuels America has a new celebrity. Esther Wojciciki is a mother, a grandmother, and an experienced educator. Her claim to fame is the...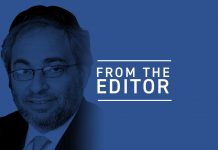 Is there anything like summertime in Israel? The sky is always clear, and here in Jerusalem a soft wind begins to blow at about...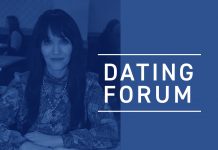 Question I am the mother of a great boy, and no one understands why someone like him is still unmarried. I think I know what...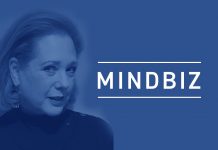 Dear Esther, I'm hoping you can help me figure out how to manage my good friend Faigie better. Faigie is one of my best friends....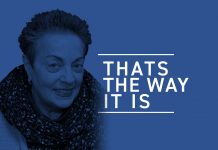 When my three oldest grandsons were very young, I accompanied my daughter and son-in-law on a trek up to "the mountains" on a miserably...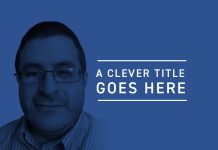 If you're rolling your eyes at that headline, you're probably the parent of a teenager. Or you're a teenager. If you are one, this...
Dear Editor, We were disappointed to read the Dating Forum column (June 28) discussing a young woman's frustration with egg-freezing not having helped her secure...
Dear Ms. Sebrow, I have never previously written to anyone who publishes shidduch-related articles in community newspapers (or for that matter, any articles in any...
Dear Editor, I was intrigued when I read Larry Gordon's event summary last week ("Vaccinations and Women's Photos," Heard In The Bagel Store, June 14)....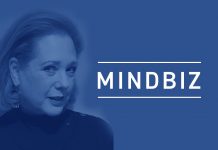 Dear Esther, My husband and I have three children. Last week, for the first time ever, we put all three of them on the bus...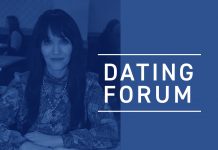 I am already a divorced woman at 23 years old. So even though I am pretty new to dating as a second-time single woman,...
American tea drinkers haven't had news this revolutionary since the Boston Tea Party: Nana Mint is here. This slightly and naturally sweet cultivar of...
BY BEN SALES NEW YORK (JTA) — Robert Morgenthau, who served as Manhattan's district attorney for more than three decades, died at 99. Morgenthau died Sunday...
By Sarah Botwinick Summer salad recipes are a must during the warmer days. These three salad recipes are bursting with flavor and come together in just...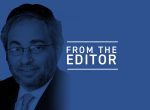 Rabbis have written opinion pieces warning that children in the yeshiva community are under siege by the New York State Education Department. They were...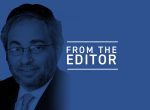 It might be rolled out fairly soon, but, then again, it may take another six months to a year. That is the Trump administration's...
https://youtu.be/qO4zDGR9GhU https://youtu.be/O-e39axb1a0 https://youtu.be/Dt_sxh0qCO4