Kislev 8, 5779, 11/16/2018
(JTA) — The United States will vote "No" on a UN resolution criticizing Israel's control of the Golan Heights instead of abstaining as it...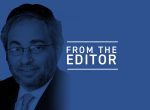 It might be rolled out fairly soon, but, then again, it may take another six months to a year. That is the Trump administration's...
https://youtu.be/qO4zDGR9GhU https://youtu.be/O-e39axb1a0 https://youtu.be/Dt_sxh0qCO4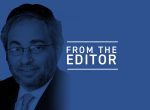 In the aftermath of the deadly massacre in a shul in Pittsburgh, more people are engaging in conversations about guns. The talk is not...