Adar I 18, 5779, 02/23/2019
(JTA) — If you walk into any wealthy Jewish American neighborhood, a careful eye will spot designer duds – Gucci, Prada, Louis Vuitton – sported...
Wix.com, which helps small businesses build and operate websites, posted higher-than-expected fourth-quarter profit and forecast a 25 percent rise in revenue in 2019. It reported...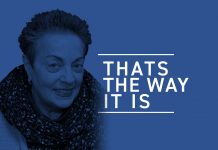 There is an oft-used expression that goes like this: "Things could always be worse." Never has this been more evident than it is right...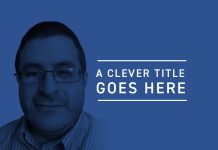 I feel like I need to say that I don't actually set out to write a wedding column every single year. It just happens...
Yeshiva Break Dear Editor, I read with interest your article on the yeshivas giving students time off in the winter ("Yeshiva Break," Heard In The Bagel...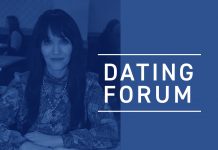 Question I come from a traditional Modern Orthodox type of family. I went to those types of schools and camps, and I was very popular....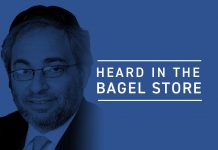 From the 1980s until about 1995, I was the host or moderator of a series of radio programs in the New York area. Some...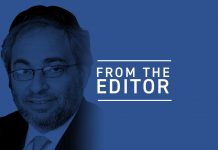 As Torah Jews, we understand the concept of absolute truth. Hashem is emes, total and absolute truth. After that, though, it seems that it...
By Rabbi Simcha Feuerman In "Fiddler on the Roof," Tevye exclaims in frustration to his daughter who is considering a marriage outside of the faith,...
VIProperties is a community treasure. From luxury homes, residential communities, condominiums, and undeveloped land to commercial and investment opportunities, VIProperties does it all, with...
Senator Gillibrand, Support Your Constituents Dear Editor, Two days before I wrote this letter, the Senate overwhelmingly voted against the disgusting, hateful BDS movement. But 17...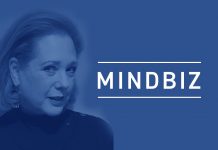 Dear Esther, We moved into the Five Towns about three years ago. We always perceived ourselves to be very blessed regarding the lifestyle we were...
By Ben Levene Sales Director CapitIL Real Estate Agency It's funny to be in a country where a different currency has so much impact on the ability...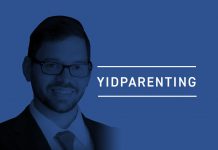 Question: I just came back from the doctor, and I'm shaking. He recommended that my son who's in second grade be medicated. He diagnosed him...
Purchasing a house is a process, and it doesn't end as soon as the buyer finds that perfect house. There's also the matter of...
In Part 30, Olga and her friends try to find their way out of Germany back toward Hungary. They continued to make their way slowly...
By Rabbi Yair Hoffman Every so often a book comes along that offers profound insight and depth into an upcoming yom tov. R' Avi Feiner's...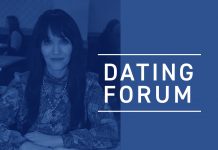 Question I have a few questions. My daughter was set up with a young man who has a very busy schedule with work, graduate school,...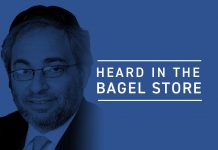 You probably know this particular South Florida hotel from the disturbing news a few weeks ago. At the time, apparently, a family waiting for...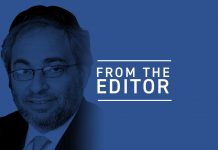 Minnesota Congresswoman Ilhan Omar apparently believes she is voicing an opinion that is shared by many who do not have the courage to articulate...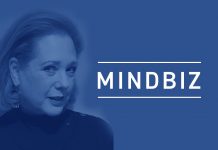 Dear Esther, When my friend Miriam told me that she was getting divorced, I jumped into action. I made up my mind that I would...
I have a multitude of great ideas and I love to write. But as a kid, I had trouble with organizational skills. I always...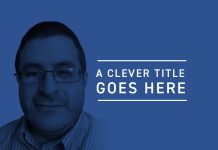 Good news! This coming Monday is Presidents' Day, which is, hands-down, the oldest American holiday that everyone forgets about until the week before. It's...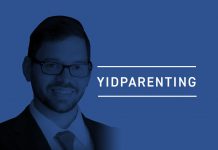 Question: My son is in eighth grade, and we are arguing about high school. He wants to go to REDACTED, and I feel that...
(JTA) — If you walk into any wealthy Jewish American neighborhood, a careful eye will spot designer duds – Gucci, Prada, Louis Vuitton – sported...
By Marion Fischel On June 6, 1944, the Allied Forces of the United States, Great Britain, and Canada landed on the beaches of Normandy, France,...
Israeli food manufacturer Osem Group has opened a new manufacturing facility for its peanut butter-flavored puffed corn snack Bamba. With the new facility, Osem...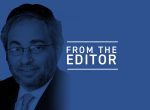 Rabbis have written opinion pieces warning that children in the yeshiva community are under siege by the New York State Education Department. They were...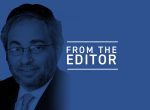 It might be rolled out fairly soon, but, then again, it may take another six months to a year. That is the Trump administration's...
https://youtu.be/qO4zDGR9GhU https://youtu.be/O-e39axb1a0 https://youtu.be/Dt_sxh0qCO4