Iyar 11, 5778, 04/26/2018
The campus of George Washington University. Photo: Wikimedia Commons. George Washington University's student government called on its administration on Monday to divest funds from companies accused of...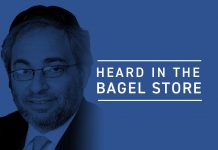 Who was Herbert Samuel other than the namesake of one of the newest and most attractive hotels in the center of Jerusalem with a...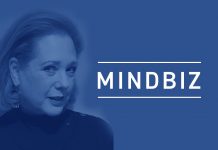 Dear Esther, I'm in my late fifties and lost my husband three years ago. We had a terrific marriage for many years, and I was...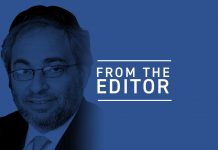 The original plan was to begin this piece with an expression of extreme disappointment in Israeli actress Natalie Portman and her public display of...
On Thursday evening, April 19, Madraigos, who tirelessly works to meet the needs of the community, presented 'Parenting Then and Now: What's Changed?' an...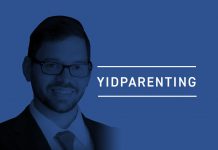 Q. My son is extremely resistant to writing thank you cards. Now that his bar mitzvah has passed, he says he wants to call...
The last single of the class shares her woes and asks for help. Baila Sebrow explores the complex world of dating and tries to...
By Esther Rapaport Shoshi's fork and knife were now down. "For us, after two and a half weeks, it was enough, and then we rented...
That apartments in Manhattan are expensive is a given. So many factors go into how the value of an apartment is calculated that we...
In last week's article we discussed the extent of liability that a gemach that rents out clothing and costume jewelry may impose on a...
Wait! Did that actually just come out of my mouth — I mean my keyboard? I'll try to explain. You know how on TV...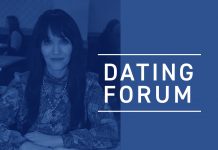 Question: I grew up in a secular home. I didn't even know I was Jewish. Religion was never discussed in my parents' home. It was...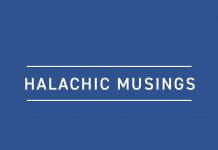 Believe it or not, Rav Elyashiv's grandfather invented the first anger-management program. In secular circles, it is thought that anger-management programs first originated in the...
By Gary Rabenko Generally, my sample albums are clones of my clients' albums. I might do a sample album of what one client's album could have...
One of Benjy's computers stopped working. He took it to Shlomi's computer shop to be fixed. Shlomi examined the computer quickly. "The electric supply and...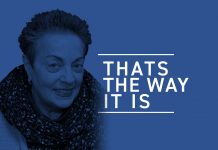 By Hannah Berman This will be a trilogy. Not because I want it to be, but because it just is. Over the years, I have had...
Israel By Shira Mintz The original homeland of the Jewish people, Is rich with exotic fruits, but also contains vast desert land, It is contradiction. We have inhabited this land, since...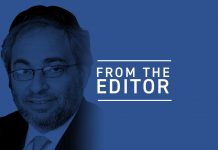 Next week, more than 1,200 people will travel from around the United States to Washington, D.C. to meet with elected officials and to emphasize...
This week Akiva and I listened to two tapes of Rabbi Yisroel Meir Lau, former chief rabbi of Israel and chief rabbi of Tel...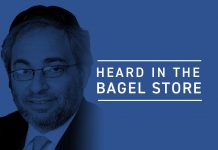 There was a glimpse of summer last Shabbos that quickly disappeared back into the seasonal storage vaults or wherever it is that our four...
My brother-in-law, an avid Mets fan, was once rushed to the hospital on a Friday night. The Yankees were playing in the postseason. In...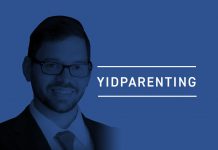 Anger Management Question: My 9-year-old son has the world's worst temper. He gets so upset about the silliest things and goes absolutely crazy. When it's in...
What happened in 1916? A ball game? A presidential election? Someone's birthday? All kinds of things happened. In 1916, a woman of substance was...
Html code here! Replace this with any non empty text and that's it.
New York
scattered clouds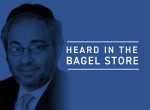 Who was Herbert Samuel other than the namesake of one of the newest and most attractive hotels in the center of Jerusalem with a...
By: Sandy Eller Striking back at the growing substance abuse and addiction crises that have hit the Orthodox Jewish community, more than 600 people came...
Leveraging decades of experience in the effective treatment of anxiety and depression, OHEL has embraced a powerful message in Sign of Strength, a new...
By Larry Gordon Sometimes there are things in life that are just too difficult to get done—and that is where Marilyn Karpoff comes into the...
By Rochelle Maruch Miller Yeshiva University's Center for the Jewish Future and affiliate Rabbi Isaac Elchanan Theological Seminary (RIETS) recently launched "Drashas and Shiurim: From Good...
Camp Simcha, a project of Chai Lifeline, has emerged as a beacon of light by opening up its facilities as a warming center for...
New York
scattered clouds