Tishri 15, 5779, 09/24/2018
By Gabriel Geller Sukkos and Simchas Torah are the holidays that most symbolize and highlight the importance of serving G-d and follow his Torah with...
By Esther Rapaport "Hello, Menachem?" "Yes." Menachem immediately identified the voice of Yoel Brodsky. "How are you, Yoel? Is everything okay with Dovi? We heard that...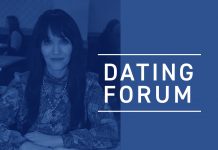 Question: I've dated a man for many years, mostly on and off. In between, we were both married to different people. We each went through...
By Guy Tsadik I am writing in response to a piece titled "An Insight into Motzaei Yom Kippur" by Rabbi Yair Hoffman. Rabbi Hoffman writes...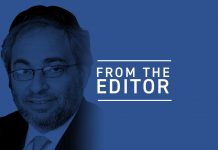 Fatal drug overdoses and abuse in the frum community seem to have faded from the headlines. You can be assured, however, that incidents like...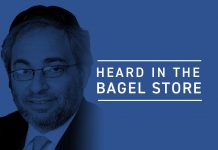 Sukkos is here, baruch Hashem, the great holiday of celebrating our personal accomplishments over the prior two weeks — or six weeks, actually —...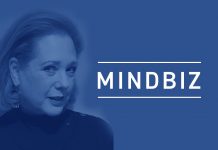 Dear Esther, I am 48 years old and I was recently diagnosed with osteoporosis. My doctor told me, under no uncertain terms, that aside from...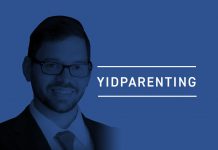 Question: I've read with interest your parenting column, and I greatly enjoy it. Your advice is spot-on, but there is one point I would like...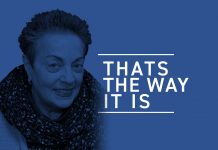 Rosh Hashanah and Yom Kippur have ended, and now we look forward to Sukkot. While we were all grateful for the opportunity to daven...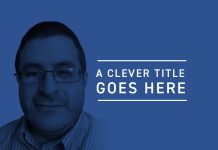 Dear Mordechai, Due to some unforeseen enthusiasm from my kids, I'm sleeping in the sukkah this year, apparently. Any advice? Also, there are no alarm...
A garage sale can be a great tool for getting rid of all kinds of stuff you have accumulated in your home over the...
A photographer's job involves paying particular attention to faces. A face can convey every bit of emotion one might experience, or it can be...
By Yisrael Rubin I hope everyone had a successful opening week despite my misses on a few suggestions. I will definitely be saying vidui a...
By Mo Krigsman Wow, what an eventful opening weekend in the NFL. As I mentioned last week, there is just too much uncertainty and turnover...
In Part 12, the Jews suffered deprivation and humiliation in the ghetto. They hear rumors that they will soon be relocated. On June 29, the...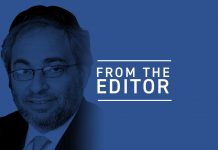 Brett Kavanaugh will in all likelihood be the next appointee to serve on the U.S. Supreme Court, and that will be a watershed moment...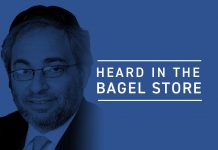 The messages on recalibrating our lives at this point of the year are rife and coming at us from a multiplicity of directions. This...
By Esther Rapaport The newspaper editor subtly fixed his gaze on a detailed work of art that depicted Napoleon's final battle in Russia. But when...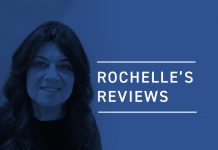 The minutes preceding the Yizkor prayer are a time for meditation and introspection. In many shuls, the rabbi uses these minutes to explore those...
In Part 11, the Jews of Dombovar were relocated to the ghetto where conditions were unbearable. June brought many changes. The weather turned hot and...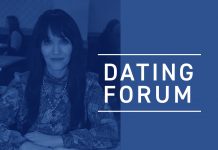 Question: My parents were always bugging me to get married. It's not that I didn't try, but I never felt any connection with the guys...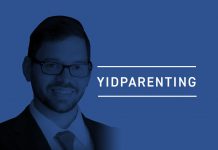 Question: I'm a 14-year-old boy with a bad secret. I've betrayed my parents' trust over the past year, and they don't know about it. Yom...
By Larry Gordon Democratic Gubernatorial hopeful, Cynthia Nixon, wants it both ways. She apparently wants New Yorkers to believe that she is both an advocate...
By Gabriel Geller Sukkos and Simchas Torah are the holidays that most symbolize and highlight the importance of serving G-d and follow his Torah with...
By Sandy Eller Close to 100 kallah teachers gathered recently in Monsey for an informational event hosted by the CHAVA division of ATIME, providing a...
Bnai Zion Foundation, now in its 110th year of building a more inclusive, healthy, and vibrant Israel, will host its annual New York Gala...
By Ari Fuld I am having a hard time breathing. Last night, a Jewish father was on his way home when he was brutally murdered...
We regret to inform you of the sudden passing of Rabbi Dovid Kaminetsky, beloved father of Katz Yeshiva High School Executive Director Shimmie Kaminetsky,...
One of the great misconceptions of modern times, one that afflicts conservatives and liberals alike, is the widely accepted notion that poverty serves as...