Nisan 21, 5779, 04/26/2019
BY CNAAN LIPHSHIZ (JTA) — Two Jewish teenage siblings from London were among the more than 320 people murdered in terrorist attacks in Sri Lanka,...
JERUSALEM (JTA) — Yad Vashem posthumously recognized a Dutch couple as Righteous Among the Nations for hiding two Jewish boys during the Holocaust. A ceremony...
By Gedaliah Borvick A client wanted to go apartment hunting in Jerusalem during chol ha'moed Pesach but was unsure whether according to halachah he may...
Dear Editor, I am writing to you today to express my views on recent comments by 2020 presidential candidate Beto O'Rourke. Beto, as they call...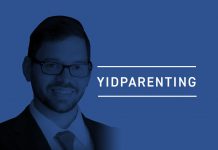 One of the first questions people ask the morning after the Seder is: "When did your Seder end?" Many people consider it a remarkable...
Ma rabu ma'asechah, Hashem — How great is your universe, Hashem, that You created for mankind; day and night, light and dark, mountains and valleys,...
Dear Editor, I am writing in response to the family therapist who wrote that "so many parents sit in my office and are often surprised...
The Bagel Store: Heartbroken This article is so touching in so many ways. My husband, Yaakov, worked for Moshe, a'h, for a few years now,...
By Michele Herenstein I was on the LIRR last week, squashed into a seat, and the only view I had was of four people across the...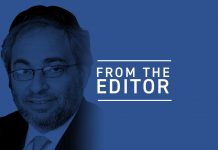 A few weeks ago, President Trump walked out to the media microphones on the White House lawn and nonchalantly announced that, in his estimation,...
By Larry Gordon It feels like it was long ago, but with minimal effort, I can easily transport myself back to my father's Seder table...
Dear Editor, Airbnb has reversed their biased decision to not allow Jewish listings in Judea and Samaria (West Bank). This didn't happen in a vacuum. It...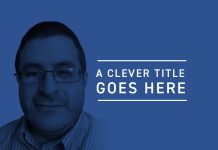 A lot of people complain that there's nothing to eat on Pesach, but the truth is that it's a great opportunity to eat healthy....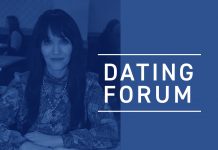 Question After my first divorce I met a guy and he became my boyfriend. I thought he was the guy of my dreams. After our...
Review By Michele Justic As well-intentioned as Chazal were to create learning opportunities within the Seder, some people can lose interest through the night. The...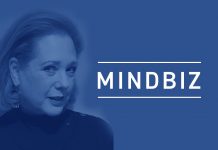 Dear Esther, It's hard to share this, but I was raised by a mother who, I believe, did not love me. I know that sounds...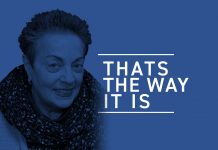 Not all surprises are happy ones. That sad fact was recently brought home to many of the people who live in my neighborhood, Woodmere,...
I was on a roll, cleaning up and preparing for Pesach weeks in advance. Proud of myself for having the house, and especially my...
Liberation Of Bergen-Belsen In Part 6, Marton was ordered to bury the dead in gigantic pits in Bergen-Belsen. It was obvious that the war was...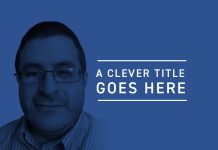 While Pesach cleaning, I found a whole bunch of questions that were sent in at some point that I somehow haven't gotten to. So...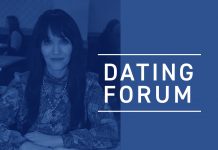 Question I am a bachur who has been trying for years to get married. I was raised in a religiously lax home, attended co-ed schools...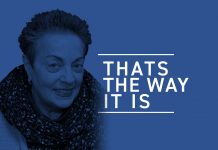 Recently, a seemingly normal young woman in Arizona decided to take a selfie with a jaguar. When the story first broke, my assumption was...
By Larry Gordon Regardless of who in Israel can patch together a governing coalition in the aftermath of the Tuesday election — and it looks...
By Larry Gordon Why is it that no one seems to know how much shemurah matzah they are going to need for Pesach? Year after...
BY JOSEFIN DOLSTEN (JTA) — Guests at a Passover program in Florida faced eviction after it emerged the organizer owed at least $75,000 to the...
BY JOSEFIN DOLSTEN NEW YORK (JTA) — Locals and visitors looking for a Judaica store here will soon only have two options. J. Levine Books and...
(JTA) — An Israeli teen who fell to his death last year while hiking in Yosemite National Park in California was trying to re-enact another iconic social...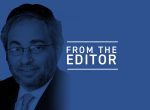 Rabbis have written opinion pieces warning that children in the yeshiva community are under siege by the New York State Education Department. They were...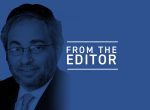 It might be rolled out fairly soon, but, then again, it may take another six months to a year. That is the Trump administration's...
https://youtu.be/qO4zDGR9GhU https://youtu.be/O-e39axb1a0 https://youtu.be/Dt_sxh0qCO4