By Jessica Cutter It's hard to say when or what exactly drove me to want to make aliyah. There were many little things, many bigger...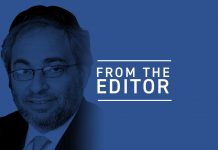 Recently, I have concluded the following: Donald Trump loves and is committed to protecting Israel. So is New York Times columnist Bret Stephens committed...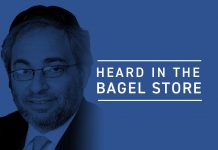 Over the last few weeks, I covered some of the high points of our recent jaunt to Israel, but, needless to say, not everything...
By Eric Rozenman for CAMERA Student, busy lay person, concerned news junkie -- anyone who would benefit from learning about the Arab conflict with Israel, and...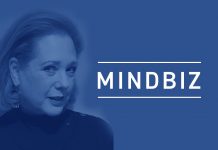 Dear Esther, I just found out that three couples, who I thought were really good friends of ours, are going away together with their families...
By Mordechai Schmutter There's a lot of depressing news these days, so maybe we should focus on something lighter, like art news. That should cheer us...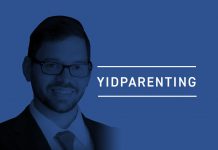 Question: Why do my parents — and other parents also, I'm guessing — care so much when we waste time? If I chill out on...
Question: Why is there so much prejudice against Sephardi men? Isn't a Jew a Jew? Does it matter what color our skin is, where we...
By Esther Rapaport They had given Dovi a painkiller, but the trauma, confusion, and fear, along with the strange place, didn't let him fall asleep....
To The Editor: Andrew Cuomo is following the infamous Rose Garden Strategy of ignoring underdog Democratic Party challenger Cynthia Nixon by refusing to participate in a...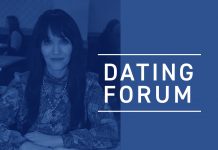 Question: I got out of a very bad marriage, and I was forced to enter the singles scene. I was hoping that after my divorce,...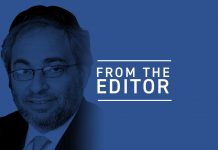 Walking around central Jerusalem or dining in one of the city's delightful and cutting-edge culinary establishments, it is near impossible to discern the trouble...
It was a momentous occasion. We were not in Kansas anymore, nor were we in the Five Towns, though it was easy to conjure...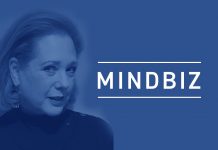 Dear Esther, My 23-year-old son, Moshe, got married less than a year ago, and I don't recognize him anymore. He is tall, handsome, and smart,...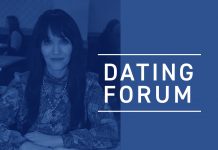 https://youtu.be/gQfRciR7-lw This week's question: I got out of a very bad marriage, and I was forced to enter the singles scene. The men out there are...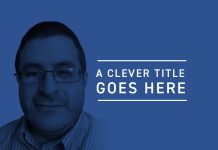 By Mordechai Schmutter So I recently learned how to use a chainsaw. Who says you can't learn new things as an adult? I had to do...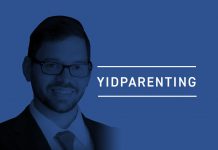 Question: My parents agreed that I can email you regarding a fight we're having. My friends have bedtimes of 10 and later, and my parents...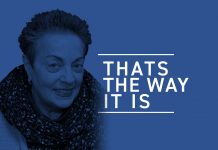 "Neither a borrower nor a lender be / For loan oft loses both itself and friend" is a famous passage from William Shakespeare's Hamlet,...
By Esther Rapaport "You didn't finish your compote, Rachel," Elsie said. Rachel wrinkled her nose. "Compote is such a hospital word," she said. "In the dorm...
The New York Times real-estate section regularly discusses the problems with co-op boards in various parts of the city. The most recent one that made...
5TJT Publisher Larry Gordon is in Israel this week. Follow his journey on our 5TJT YouTube Channel https://youtu.be/Otj1sjd8xP0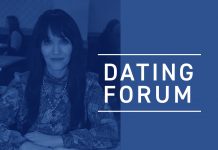 Question I'm an introvert, and I am going out with an extrovert, a girl who talks nonstop. She doesn't just talk about life; she always...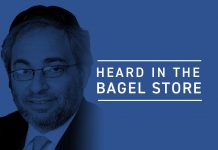 https://www.youtube.com/watch?v=PufX6C2mS7g It's summer here in Israel's capital city. The streets are teeming with people, and it is truly an exciting time in the age of...
By Ari Lockspeiser How do you choose a wine? You might walk in to the store looking for a red or a white, perhaps for...
There are hundreds of ways to make it and hundreds of ways to use it. There are even lots of different ways to spell...
PSEG Long Island continues to have enough electric capacity to meet customer demand for high temperatures and high humidity. While there are no capacity...
We regret to inform you of the sudden passing of Rabbi Dovid Kaminetsky, beloved father of Katz Yeshiva High School Executive Director Shimmie Kaminetsky,...
A new social project, Project 542, is making use of Crowdfunding to build a synagogue and community center for the underprivileged in the Jerusalem hills Unlike other...
By Larry Gordon Sometimes there are things in life that are just too difficult to get done—and that is where Marilyn Karpoff comes into the...