Heshvan 7, 5779, 10/16/2018
(JTA) — David Myers has been named board president of the New Israel Fund several months after stepping down as CEO of the Center...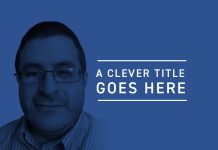 It's time once again to talk about the annual Ig Nobel Prizes, a spoof of the Nobel Prizes that celebrates people who are advanced...
My husband went to a shiur the other night and came back with a story that I thought I would share. The rabbi giving...
By Dr. Alex Sternberg Books have been written, many by survivors, about arriving in Auschwitz, describing the conditions that awaited them. Although some accounts differ,...
By Esther Rapaport The children fidgeted excitedly near the counter. It was no wonder; when was the last time they had seen their mother take...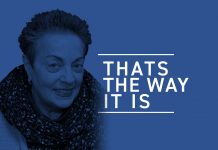 For as long as most people of my generation can remember, certain foods were always considered non-kosher. I never consumed swordfish or sturgeon. They...
Rabbi Hoffman: If I may make you aware, this phenomenon does not just exist in shuls where the Rabbi delivers a drosho. I happen to...
The 24th Rachel's Children Reclamation Foundation Dinner will take place at 4 p.m. on October 21, at the Manhattan Beach Jewish Center, 60 West...
By Shmuel Katz It's election season for you in the U.S. You've got the midterm elections coming up in about a month, and all the...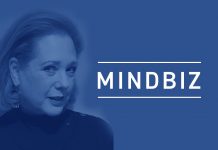 Dear Esther, With the yomim tovim over, I'm having a very hard time shaking this feeling that I've felt from Rosh Hashanah and on. There...
By Dvorah Levy, LCSW I had been lamenting to friends about my empty nest until, over the summer, two birds, weeks apart, found their way...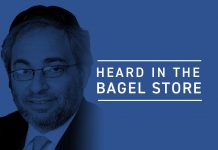 He is a young, energetic businessman with a passion for life who is concerned about those around him and will do anything for the...
Although I started writing this while we were still in Israel, we returned on Sunday morning and I finished it up in the States....
By Larry Gordon Here is why we Jews might be in deep trouble. The reason is: Blumenthal, Feinstein, Schumer, Nadler, Engel, and so on down...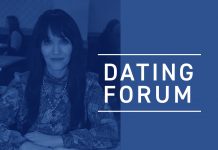 Question: I'm a mature man who has been dating for many years. Every woman I ask out will say that I treat her like gold....
There are plenty of quirky places to explore in Israel if you are looking for options beyond the regular touristy places most people gravitate...
Not sure how the weather was in the United States for Sukkot. Here in Israel it was hot, followed by more hot, and finishing...
Dear Editor: I am writing in response to Rabbi Yitzie Ross' Yid Parenting article where he discusses the notion of parents spanking their children. In...
By Larry Gordon There was not that much time to think about it, and that is part of the gift from Above, I suppose. There were...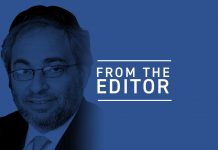 You may have noticed that our country — the United States of America — is at an important and defining crossroads. While that has...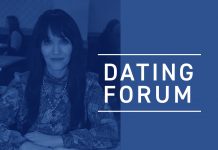 Question: I don't know what's left for me to do for my daughter. I won't praise her in this forum, because I don't want you...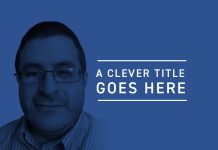 This week's column is about stiff necks. Nothing to do with the fact that many of us slept in the sukkah last week. Stiff necks...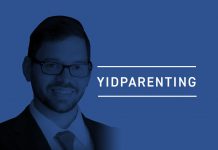 Question: My husband and I were wondering if you could shed some light on an issue we've been discussing. My husband's parents believed in...
Dear Basya, I overdid it this Sukkos and really let loose with my eating, and now I regret it. Is there a liquid diet or...
Not too many years ago we were singing the praises of pumpkin spice latte and pumpkin spice everything else. Next thing we knew, pumpkin...
Food Network star Alton Brown is a huge fan of "multi-taskers:" kitchen gadgets that have more than one function. But what about food multi-taskers?...
By Ari Fuld I am having a hard time breathing. Last night, a Jewish father was on his way home when he was brutally murdered...
We regret to inform you of the sudden passing of Rabbi Dovid Kaminetsky, beloved father of Katz Yeshiva High School Executive Director Shimmie Kaminetsky,...
One of the great misconceptions of modern times, one that afflicts conservatives and liberals alike, is the widely accepted notion that poverty serves as...