Nisan 6, 5778, 03/22/2018
In the March 23 issue of 5TJT, Jamie Geller suggests a ribbon salad for the Seder table. But you don't have to wait until...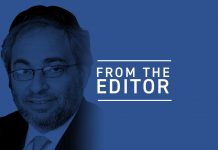 Israel, after all these years, has no choice but to be resilient. It is not a matter of just being strong in the face...
There is a well-known and widely used technique to free oneself from violating the prohibition of owning chametz on Pesach — selling one's chametz...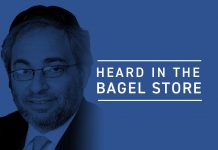 JERUSALEM DIARY For just a moment, let's forget about "Next year in Jerusalem," and let's dwell on the experience of "This week in Jerusalem." It is...
Tzav: The Only One BY RABBI YOSSY GOLDMAN A satisfying aroma to G-d" — Vayikra (6:14) Without going into the whole question of sacrifices, one difficult phrase...
By Rabbi Tuvia Teldon In honor of the 11th of Nissan next week, which is the Rebbe's birthday, I would like to share some thoughts about...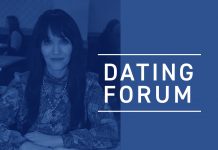 Question: I'm in a desperate situation, and I need to know what to do about it right away. Here is my story. When I was growing...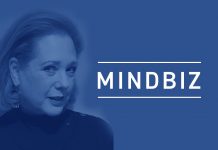 Dear Esther, When Abe and I started dating, a big part of our courtship revolved around food. Honestly, we both love to eat! We loved...
By Rabbi Yair Hoffman for the Five Towns Jewish Times This week is Shabbos HaGadol. One of the obligations incumbent upon the Rav is to...
Support For OU Decision Dear Editor, My old friend Justin Cohen's advocacy for female rabbis is ill-informed, having no basis either in halachah or mesorah ("New...
BY GABRIEL GELLER Royal Wines Pesach is now around the corner! I cannot even count how many times a day I'm being asked these questions: Which...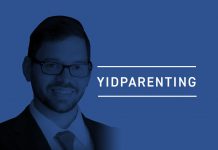 Setting the Bar Question: I'm not sure how many other people have this issue, but I feel like the bar mitzvah season has been getting out...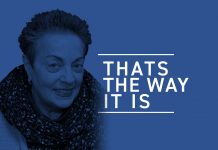 Blame the Name Names are important. First names can be particularly important, but surnames can also become problematic for some people. We usually feel that a...
Chapter 6 Part III Elka was exceptionally surly the next morning. She muttered a sullen "Good morning" in Chaiky's direction after Chaiky had arrived 40 minutes...
By: Nechama Kolodny TAG, Grade 8 Forever and ever, best friends we will be, I stick with you and you stick with me We'll shoot for the...
By Sela Pollack Shulamith HS One of the most amazing clubs that Shulamith High School offers is the Israel Activism Club, led by our beloved...
Helping the Homebuyer As prices of housing keep going up, new would-be buyers are finding it harder to keep up as they try to shop...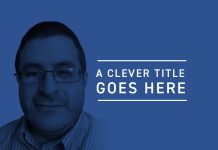 By Mordechai Schmutter Bar Mitzvah Planning As someone who's making a bar mitzvah for the first time, people keep asking me, "Are you excited to be making...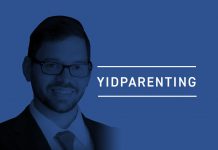 By Rabbi Yitzie Ross Speaking of Bar Mitzvahs Question: My oldest son is going to be having his bar mitzvah in a few months, and he has...
By Klara Register Your Complaints My hand was shaking when I wrote the check for my daughter's high school registration this week. $2,000! I have to...
By Esther Rapaport Chapter 6, Part II It was nearly two in the morning when Yoel pushed aside the wooden panel that covered the mess of wires...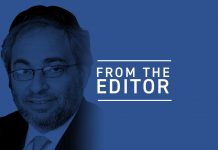 In response to last week's column that wondered how supporters of Israel can support a two-state solution that creates a Palestinian state in Israel's...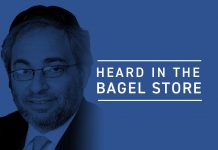 One Year Later Is it possible that a year has already passed? This week we will observe the first yahrzeit for my mother, Sora Roiza bas...
Html code here! Replace this with any non empty text and that's it.
5TJT.com is pleased to feature the hilarious and inspiring videos of Chanale Fellig-Harrel, a recent olah from Miami Beach. In addition to providing a...
Gurwin Jewish Nursing & Rehabilitation Center is pleased to announce several staff promotions within its medical and rehabilitative disciplines, effectively immediately: Dr. David Siskind, MD,...
In the March 23 issue of 5TJT, Jamie Geller suggests a ribbon salad for the Seder table. But you don't have to wait until...
By Larry Gordon Sometimes there are things in life that are just too difficult to get done—and that is where Marilyn Karpoff comes into the...
Camp Simcha, a project of Chai Lifeline, has emerged as a beacon of light by opening up its facilities as a warming center for...
By Rochelle Maruch Miller Yeshiva University's Center for the Jewish Future and affiliate Rabbi Isaac Elchanan Theological Seminary (RIETS) recently launched "Drashas and Shiurim: From Good...