When it comes to opening schools as the COVID-19 virus still looms, Israel is a little ahead of us. It has been about three weeks since the boys began pouring in from the U.S. to the Israeli yeshivas. Seminary girls have begun arriving as well, and everyone planning to spend the year studying in Israel should be in place by a few days prior to Rosh Hashanah.
Despite the challenges with the virus both in the U.S. and in Israel, the government in Israel decided over the summer to allow as many as 20,000 students from around the world — mainly from the U.S. — to arrive in Israel and begin their studies.
Many of the students arrived in Israel weeks earlier than usual because once the government made the decision to allow them in there was no logic to delaying entry into the country. In this current situation, you never know when something is going to change that might put a sudden halt to the process.
We've spoken to those intimately involved in the foreign-student process, like Rabbi Reuven Taragin of Yeshivat HaKotel, Rabbi Doron Perez of World Mizrachi, and Rabbi Zecharya Greenwald of the Me'ohr Bais Yaakov seminary.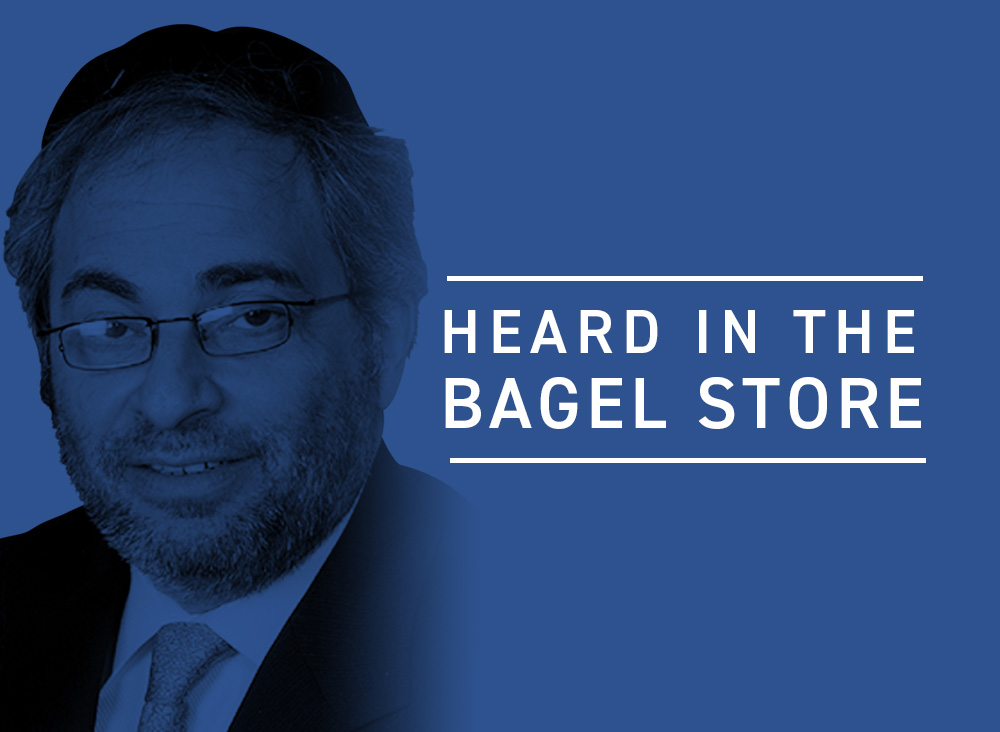 We touched base with them earlier this week to see how the beginning of the z'man and school year was going. As part of the process, upon arrival all students had to be quarantined for two weeks in their yeshiva dormitories or apartments.
Following quarantine, they spent two weeks in what they call a capsule, or circulating within a larger group of students and faculty but limited to a specific number of people. Rabbi Taragin said that some were limited to groups of 26 people; other groups were a bit more liberal and set their limitation at 50. In other words, some were stricter than others. Obviously, the fewer people you associate with over this period, the less likely you are to contract the virus.
As we go to press, the two-week capsule period for many is coming to a conclusion. I asked Rabbi Taragin what happens next, and he said that the next move is still being discussed with officials.
Rabbi Doron Perez of World Mizrachi said that "things on the yeshiva and seminary level are going really smoothly." He said that the Ministry of Health is spot-checking all the programs, and the compliance with the regulations has been impeccable on all levels.
Rabbi Perez adds that schools serving special-needs students and preschools are already open in Israel and are functioning well. As far as middle schools and high schools are concerned, they are beginning classes this week and the expectation is that there will be more of a blended class structure, with students spending some days in school and some days online during each week at this point.
Here in New York, some yeshivas began classes this week, with just about everyone proceeding cautiously and taking nothing for granted. The Lakewood Scoop reported earlier this week that a yeshiva in that New Jersey township sent all students home after a rebbe tested positive.
Our yeshivas have spent the summer preparing for the new school year, setting up classrooms and the overall daily movement of students according to CDC recommendations and regulations.
It is inevitable that at some point over the near term, for any combination of reasons, there will be isolated cases of staff or students testing positive. Protocols are in place to attempt to avoid shutdowns of yeshivas and to deal with each situation as it arises.
Here in the Five Towns, after a relatively quiet summer, we have experienced an uptick in the amount of those testing positive. The increase in cases is being attributed mainly to people attending larger-than-allowed weddings and the fact that young children returned from some summer camps asymptomatic but still capable of transmitting the virus to others.
It's a tricky situation that needs to be constantly and carefully monitored. We all know that there will be cases, but the objective is to keep them limited and to prevent an outbreak or a surge that would require closing a school or multiple schools.
The good news is that as we turn the corner on summer and head into the fall and the yomim tovim, the country is making rapid progress in the direction of a workable and effective vaccine. Once that is accomplished and the vaccines now in third-phase trials are deemed safe, that will be a game-changer for the country.
While we need progress in the direction of a vaccine, even more than that we need politics to stay out of the way and move to second place behind what is best for the people of the United States and, quite conceivably, the world. Unfortunately, some leading politicians don't accept or understand that, and they will not allow the health of the nation to obstruct their political ambitions.
Our message to them is: Please don't do that, and get out of the way. We want our normal lives back.