Home prices in South Florida have shot up during the last few months, mostly thanks to the twisted and largely brainless policies of two people in New York — Governor Andrew Cuomo and Mayor Bill de Blasio.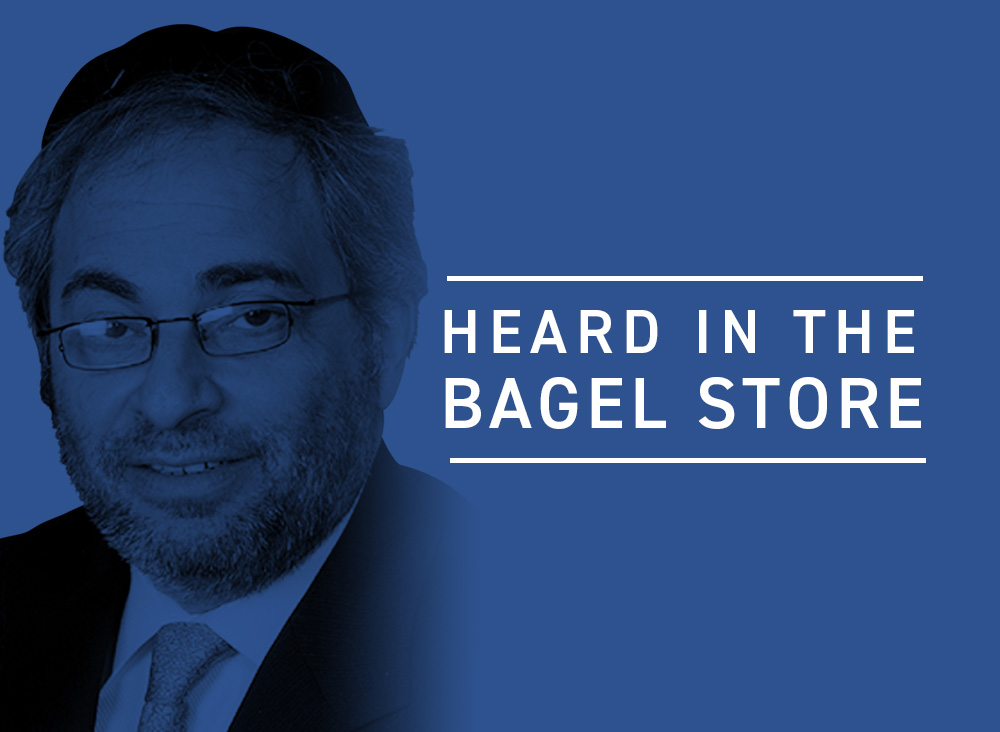 As a lifelong New Yorker, I would like to think that the errant policies of these two are acts of desperation sprinkled with an inability to grasp or properly manage the coronavirus crisis. Brooklyn activist Heshy Tischler refers to Cuomo and de Blasio as "idiots and clowns." I don't think that characterization is proper or called for, their policies notwithstanding. Mr. Tischler is hoping to win a seat in the New York City Council next year, and while I hope he is successful, the childish rhetoric has to stop.
When we got to Florida on Sunday we got in touch with friends from New York who are down here conducting an earnest search for homes, either to live in for long stretches of the year, or, in some cases, for a permanent residence.
Before we get to that, a few words about leaving New York. On Sunday morning, we arrived at JFK at 5:30 a.m. for a 7 a.m. flight. The authorities have been warning the public not to travel, to stay at home if possible, and that it would be even better if we stayed in complete isolation from most of humanity in general.
So when we arrived at the airport, I was somewhat surprised at the great number of cars dropping off passengers at the JetBlue terminal. Inside the terminal it was an even wilder scene. There were easily several thousand people — all wearing masks, though not able to effectively social distance — crowded into the terminal.
It occurred to me that in all the Cuomo and de Blasio news conference clips I've seen, neither of them ever mentioned what is going on at our airports. All I can tell you is that our Sunday-morning flight was jam-packed. There was not an extra seat anywhere. It was civil, and everyone went about their business in an orderly fashion. But how did these two, who closed restaurants that feature a few dozen people sitting socially distanced from one another, miss what is going on at our airports right here in Queens?
If it's like this in New York, how much different can it be at LAX in Los Angeles, or for that matter, at O'Hare in Chicago? But we don't hear a word from Governor Newsom in California or Governor Pritzker in Illinois. Travel is certainly way down, but it just didn't look like it the other day at JFK. This new federal stimulus plan is calling for an allocation of $15 billion so that airlines can continue to pay employees who have been furloughed. I suppose that it is important for the world economy to maintain the solvency of the airline industry.
An even more interesting inquiry would be to find out how much the airline industries and their employee unions contribute to the political campaigns of folks like Cuomo, de Blasio, and Newsom, amongst others. We already know that the nursing home industry contributed for many years to Governor Cuomo's campaigns, and that was one of the motivating factors in his directing elderly patients to be returned to their nursing homes after they were released from being treated in hospitals.
Over 12,000 elderly people died in New York State nursing homes, and 40% of the 300,000 deaths attributed to COVID in the U.S. were nursing home residents. If once again locking down communities and ruining businesses is the way to proceed, then how come it's not working, and if it's not, then why do we keep on doing the same thing anyway?
Why are things different down here in South Florida? Just like New York, Florida is a state that stretches for many hundreds of miles and is home to many millions of people. There is a lot of diversity in the population here in Florida, just as there is in New York. So what's the difference between the two states?
Leadership.
Looking back over all these months, the edicts and actions of Democratic leaders in states like New York, Michigan, Illinois, and California look like they were choreographed for an episode of "The Three Stooges." (In this instance, it's the four stooges, or, if you add Mr. de Blasio, five stooges.)
In case you're not familiar with "The Three Stooges," the old TV show featured a trio of chronic bunglers who made people laugh. However, the leaders in the states listed above make moves that consistently hurt people, with little regard for the economic pain they are causing mostly middle- and low-level employees.
Over all these months, these leaders' sole and exclusive target has been to inflict damage on the image of President Trump and other Republican leaders in Washington. That strategy may or may not have worked; that still remains to be seen. The damage they have done in the meantime is irreparable, but they do not seem to be troubled by their actions.
Out here in public, everyone is wearing masks. Restaurants are open and the tables indoors are scattered so as to facilitate social distancing. Obviously, the great advantage down here is that outdoor dining is a 12-month option and a regular feature of most eateries. Up in New York, it seems that the governor and the mayor clamp down on and even arrest restaurant owners, also revoking their liquor or other operating licenses, with great glee. After all these months of observing Cuomo and de Blasio, I believe there is something not right about the fashion in which they think.
The shuls down here, despite the local government not bearing down on them, all require masking and social distancing. Some of the shuls — especially if you are a tourist — ask that you inform them or register online that you would like to attend services. An added attraction down here is that outdoor or tent minyanim rarely have to deal with brutally cold or inclement weather.
But here is where you can see and even feel the marked contrast between New York and Florida: No one down here is threatening to close down shuls or yeshivas. Business owners are not being threatened, fined, or arrested, as has been the case on occasion in New York. Responsible people and organizations can and do act, well, responsibly. No one has to be chided or punished like small children, the way in which Cuomo and de Blasio have treated so many New Yorkers — unless they are in airports.
It's not just the weather that is so good down here. It's a sense, an approach, and an attitude that places everyone on an equal footing. Everyone across the board wants to be safe and wants to make sure that everyone else is safe, too.
I know I mentioned earlier that I do not agree with Heshy Tischler calling the governor or the mayor "idiots" and "clowns." It's not a nice thing to say. But I can't stop thinking about it.
Contact Larry Gordon at lg5tjt@gmail.com. Follow 5 Towns Jewish Times on Facebook, Instagram, and Twitter for updates and live videos. Comments, questions, and suggestions are welcome at 5TJT.com and on Facebook, Instagram, and Twitter.