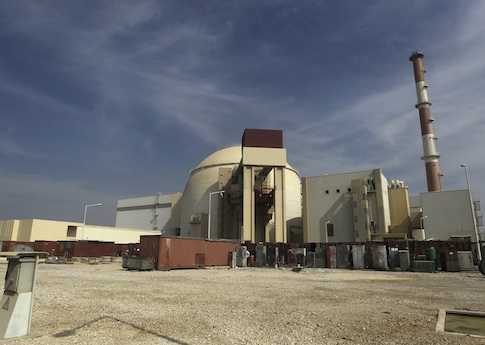 By Adam Kredo, Washington Free Beacon, Dec 6, 2013
Congressional opposition to the recently announced nuclear accord with Iran reached a critical tipping point this week as lawmakers from both sides of the aisle publicly lambasted the deal while pushing for tighter economic sanctions on Tehran.
As the details of an interim nuclear deal reached last month in Geneva become clear, Congressional opposition has grown, leaving the White House to sell a deal that even its allies have dubbed as worrisome.
The White House held a classified briefing with members of Congress on Wednesday to push them against passing new sanctions in 2014, giving Iran at least another year of economic reprieve, according to Rep. Brad Sherman (D., Calif.).

"They want to convince us not to take any action in the first five or six months of 2014," Sherman said on the House floor during a Special Order on Iran organized Wednesday evening by Rep. Peter Roskam (R., Ill.). "That means, in effect, we are not going to take action in 2014."
"Let's take a look at this deal and we'll see what we get out of it is at least overstated by its proponents," Sherman said, explaining that the deal does not actually halt Iran's contested uranium enrichment program, as the administration has claimed.
"They will be making very substantial progress toward their eighth, ninth, tenth bomb" as the deal is carried out, Sherman said. "This agreement provides that Iran makes substantial progress towards more low-enriched uranium, building its stockpile toward a real collection of nuclear bombs."
Iran is required under the interim deal to halt some of its nuclear activities for six months. It will receive up to $7 billion in sanction relief in exchange.
However, the deal will not begin until next year, when final details are hashed out.
The White House has signaled in recent days that it is willing to let Iran keep portions of its controversial enrichment program under any final deal.
Lawmakers maintain that only new sanctions on Iran will pressure it to make genuine concessions during future negotiations with the West.
However, the White House has tried to stall a sanctions bill currently under consideration by the Senate.
"If it hadn't been for this agreement, the Senate would have passed the bill we worked on in the summer," Sherman said.
Congressional insiders with knowledge of Senate deliberations on the bill say that the White House appears to be winning the battle.
"It's pretty clear that Democrats are under enormous pressure from the White House to slow roll negotiations with Republicans to run out the clock on the congressional calendar–and unfortunately, it's working," one senior congressional aide told theWashington Free Beacon.
Republican House lawmakers struck a similar tone in comments to the Free Beacon, criticizing the nuclear accord as well as the White House's efforts to sell a deal that they described as bunk.
"The very definition of a bad deal is one in which Iran is not fully and unequivocally prevented from ultimately obtaining a nuclear …read more
Source: Israpundit