There's been much ado at Customers Kitchen and Bath (CK&B) since last we featured them on these pages. Renowned for their masterfully crafted products and impeccable service, Customers Kitchen and Bath has been a Five Towns tradition since its inception nearly two decades ago.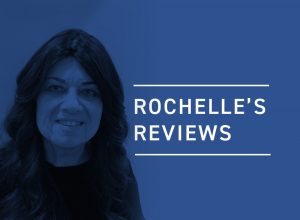 From its beginnings, the family-owned business, which was originally situated in the Five Towns, has evolved into an innovative industry leader, supplying kitchen cabinets, bathroom vanities, tiles, and a diverse selection of quality products throughout the entire tristate area. CK&B's commitment to excellence and their signature service have made the company a leader in the kitchen-and-bath industry, earning them a portfolio of loyal customers. Their corporate office is located in Rosedale, New York, with an 8,000-square-foot retail location.
They are the definitive word in kosher kitchens, specializing in and sensitive to the special requirements and aesthetic dreams of our community. CK&B is brimming with references from delighted clients who wax enthusiastic about the superb quality, meticulous service, and outstanding craftsmanship that is the company's hallmark. They work with many of the top designers in the area and will gladly recommend designers as well.
"What makes us different from any other kitchen-and-bath company is that we offer professional services along with providing family-like comfort," said Arjun Sondhi, vice-president of CK&B. "We treat all our clients like family. The treatment they get in our premises gives them the feeling that they are sitting with their family, along with receiving professional expertise. We pride ourselves in being a one-stop source for all your kitchen and bath needs. Additionally, we have one of the largest showrooms for kitchen and bathroom products in New York."
Upon visiting the company's magnificent showroom, it becomes readily apparent why CK&B is the kitchen and bathroom product source of choice of so many discerning designers, homeowners, and builders. "We have vast experience in designing and selling kitchen cabinets of all sorts," says Arjun. "We are very familiar with requirements of complete kosher kitchens. If needed, we can recommend designers to our customers. We also provide in-house local designers who are highly experienced in designing Jewish homes according to halachic requirements."
Customers Kitchen and Bath features an unsurpassed product line, including kitchen cabinets, countertops, bathroom vanities, tiles, kitchen and bath hardware, sinks, faucets, and more. CK&B serves both the commercial and the residential markets, offering economically priced and high-end options. Simply stated, CK&B is well-worth a trip from anywhere — they feature everything you need to transform your kitchen and bath into a beautiful environment.
CK&B carries a stellar selection of American-made in-stock kitchen cabinets, which are available in seven different colors and styles. Made and handcrafted in the United States, with meticulous attention to every detail, they are available for delivery within 3–5 business days.
The company is an authorized dealer of Kraftmaid Cabinetry, one of the premium custom kitchen cabinet brands. Additionally, they represent other semi-custom/custom kitchen companies such as Hanssem Corporation. They also represent full custom lines like Omega Cabinetry. They carry a full line of imported cabinets that resemble fully custom cabinets. These feature solid wood doors and a plywood structure. The cabinets are made of dovetailed solid wood drawers with undermount soft-close glides and soft-close door hinges and are the ideal choice for any residential, commercial, or rental projects.
At Customers Kitchen and Bath, customer service is of paramount importance. To better serve clients in planning their space, every job is field-measured. In order to obtain the most precise measurements, each job site is measured twice by CK&B's measurement team — once before and then after the design is drawn.
"At Customers Kitchen and Bath, we use state-of-the-art technology like the 2020 Design Software in order to give you a better vision of your space," Arjun explained. "Our design team works with our measurement crew and sales staff to choose what's best for you."
He added, "We provide our customers the opportunity of having their space planned out by offering free initial consultation. We measure, design, and provide free initial estimates for all our customers."
Although the company's impressive portfolio of projects includes multistory apartment unit renovations, hotels, medical offices, schools, and corporate projects, "We consider each job to be equally important," Arjun explained. "Every one of our jobs is a standout project."
Chances are you are already a member of CK&B's family of loyal customers. And if you have not yet discovered the premier destination for your perfect kitchen and bath, consider this your personal invitation.
"We would like to encourage your readers to pay our showroom a visit to see our exclusive display of kitchen cabinets, bathroom vanities, tiles, shower doors, accessories, and more," says Arjun. "We have 50 bathroom setups and 35 kitchen setups on display. Also, if you are interested in remodeling your home, we can help you measure, design, and plan your home at no cost."
Customers Kitchen and Bath's showroom is located at 252-02 Rockaway Boulevard, Queens, NY 11422. For further information, please call 718-276-3111, visit www.customerskb.com, and follow on Facebook at www.facebook.com/customerskb or on Instagram, @customerskitchenbath.
Rochelle Maruch Miller is a contributing editor for the Five Towns Jewish Times. She is a journalist, creative media consultant, lecturer, and educator, and writes for magazines, newspapers, websites, and private clients. She welcomes your comments at Rochellemiller04@aol.com.