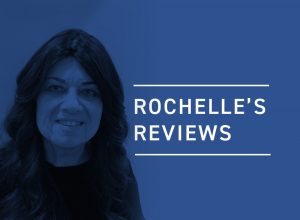 Eli Steinhardt is on a history-making mission to change Orlando's landscape—and he has the expertise, professionalism, and business acumen to bring his vision to fruition.
Orlando is a magical place, and not only because it is home to Disney World. Featuring a fusion of fascinating and fun-filled options, Orlando is an ideal spot not just for families, but for singles, outdoor adventurers, patrons of the arts, luxury shoppers, and international tourists. Yet, despite the constant convergence of crowds from our community, signs of a permanent viable Orthodox presence in Orlando are difficult to find. It seems as if, with all the advancement of Orthodox Jewry in the United States, somehow Orlando has been left behind.
Orlando has been like a second home to Eli and Sharona Steinhardt and their family. For over a decade, it has been their vacation venue of choice as well as where they celebrate Pesach and vacations with family and friends, each time creating a lifetime of memories to cherish.
Despite the much-anticipated opportunity of experiencing the beautiful family tradition, Eli and Sharona were fully cognizant of the existing challenges, and the growing need, for a viable option for Orthodox families to enjoy—not just spend—their time in Orlando.
Eli began organizing minyanim at the resorts, helped arrange food, appliances, even an eiruv, for the growing crowds. As the "go-to" person for anything and everything Orlando, Eli saw firsthand that the Orthodox vacationing market trend was moving away from expensive, cramped hotels, and moving towards spacious, private homes.
Spurred to action, Eli decided to create an innovative and exciting option for Orlando enthusiasts, and thus the concept of Eden Gardens Resort was born. Eli, who currently lives in Boca Raton, Florida, together with his lovely wife, Sharona, and their five children, is a Chicago-based builder with 25 years of experience in the building industry and the founder and CEO of Steinhardt Builders, a company that has won awards from the U.S. Department of Energy as well as Lockheed Martin. The Steinhardt Builders team has a mission of promoting economical and environmentally sound energy-efficiency solutions implemented in their construction projects.
"I discovered my passion for building while running the woodworking shop at Camp Mogen Avraham," says Eli, who attended Yeshiva Toras Emes, Ner Yisroel, Chaim Berlin, as well as Brooklyn College. "While I was at Brooklyn College, a friend of mine suggested that I research architecture school and I followed his advice."
Honing his skills, Eli developed his talents and decided to pursue a career in the building industry, performing a kiddush Hashem at every opportunity. The essence of a ben Torah, Eli prioritizes limud haTorah, family, and the klal. What inspires him to accomplish so much?
"When I see a need for something to get done, I act on it," he shares. "It's in my DNA; my grandfather, Rabbi Dr. Joseph Kaminetsky, zt'l, of Torah Umesorah, was a powerful role model, as was my wife's grandfather, Joe Ray, z'l, of Chicago." Indeed, he continues the legacy of chesed established by his exemplary forebears, both of whom were pillars of the Torah community. With this revelation, we gain full insight into Eli's commitment to all matters community-related and his role as a visionary, fearless to explore heretofore uncharted territory.
Fusing nearly three decades of experience in the building industry with his architectural talent, keen business acumen, and dedication to the klal, Eli created a game-changer for the American Orthodox community, a concept in Florida vacationing that has been generating buzz even prior to being launched. Situated in close proximity to Disney World, Eden Gardens Resort represents the culmination of Eli Steinhardt's vision of a close-knit community that is truly a home away from home at any time of the year. With meticulous attention to every detail, Eli and his team of consummate professionals have designed an exemplary family-oriented vacation community. It is anticipated that soon full time owners will discover this treasure and purchase for themselves. Warm and welcoming, Eden Gardens Resort will feature beautiful grounds and magnificent views that will enhance your Orlando experience. Eli is fully aware that planning a visit to Orlando can take weeks of preparation. Eli's vision is going to cut that process into less than an hour with a one-stop shop for virtually anything you can dream up. Affording homeowners the ultimate in comfort, safety, and security, the gated community will feature a plethora of amenities, including a clubhouse, adjacent shuls, boys' high school which will guarantee a minyan year-round, pool and water park, tennis courts, grocery and restaurants, park and playground, flag hotel, Dunkin' Donuts, and much more! The plans include four-star venues for sheva berachos, bar mitzvahs, and other family events. Simply stated, Eli has anticipated our every need and then some!
This is Orthodox living as it was meant to be! Each home features a private screened-in pool with optional hot tub. Included in every kitchen are granite countertops and separate stainless-steel sinks with available space for an additional owner's kitchen as well. All homes boast stunning architectural detail, sukkah options, luxurious master suites and bath, and exquisite interior detail, with many additional available upgrades. All bedrooms are designed to be able to fit two full-size beds.
"We have begun infrastructure in Phase One, of which half of the homes have already been reserved, with deposits, and we are very excited to be working on the plans for phases two and three simultaneously with the hotel chain," says Eli. "What motivated us to create Eden Gardens Resort were the many challenges we—and fellow Orthodox Florida vacationers—faced during our previous experiences. With the inception of Eden Gardens Resort, we hope to forever change the Orlando landscape for the American Orthodox community. We have designed a community that is truly devoid of pressure, where every need and amenity is on hand and easily accessible. From shopping to dining to maintenance and more, everything is on premises. We look forward to welcoming you to our community."
Eden Gardens is pledged to the letter and spirit of U.S. policy for the advancement of equal housing opportunity throughout the nation. They encourage and support an affirmative advertising and marketing program in which there are no barriers to obtaining housing because of race, color, religion, sex, handicap, familial status, or national origin.
For further information regarding Eden Gardens Resort, please refer to the ad in the March 15, 2019 issue of the 5TJT.
Rochelle Maruch Miller is a contributing editor for the Five Towns Jewish Times. She is a journalist, creative media consultant, lecturer, and educator, and writes for magazines, newspapers, websites, and private clients. She welcomes your comments at Rochellemiller04@aol.com. Read more of Rochelle Miller's articles at 5TJT.com.