It is important that the organized Jewish community in this country has fair and equitable relationships with elected officials on both sides of the aisle in Congress. But at the same time, there has to be a limit to the sacrifices we make in the interest of bipartisanship.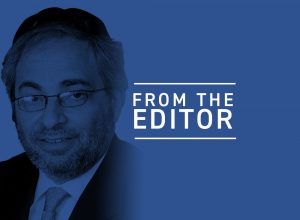 The election in Queens of 28-year-old Alexandria Ocasio-Cortez and the defeat of veteran Congressman Joe Crowley must be a wakeup call to Democrats. It appears the Democratic party is about to swallow itself alive.
Ocasio-Cortez is an avowed socialist who worked for Bernie Sanders in the last presidential election. More recently she said Israel committed a massacre when the IDF sought to prevent terrorists from breaching Israel-Gaza border and murdering Jews.
Ocasio-Cortez told a CNN reporter that she favors the impeachment of President Trump but was not sure on what grounds that can or should be done. She also campaigned against Crowley, saying that he should not be serving his Congressional district any longer because he was a white man. Just imagine if Crowley had told his constituents not to vote for her because she is Latino The earth would have shaken beneath our feet.
Ocasio-Cortez will be assuming her seat in Congress in January 2019. In her case and unfortunately in a number of other instances, the objectives bipartisanship seeks to achieve are somewhere between useless and completely lost. Hopefully AIPAC and NORPAC will not waste any of their time or resources on her once she is in Congress.