When you speak about Gloria Kaylie and her late husband, Harvey, a'h, and their involvement in so many aspects of Jewish life, you are talking about philanthropy with important and daily impact. Speaking with Gloria about some of those involvements, it becomes clear that the list of causes and projects that they have funded and are presently funding is almost endless.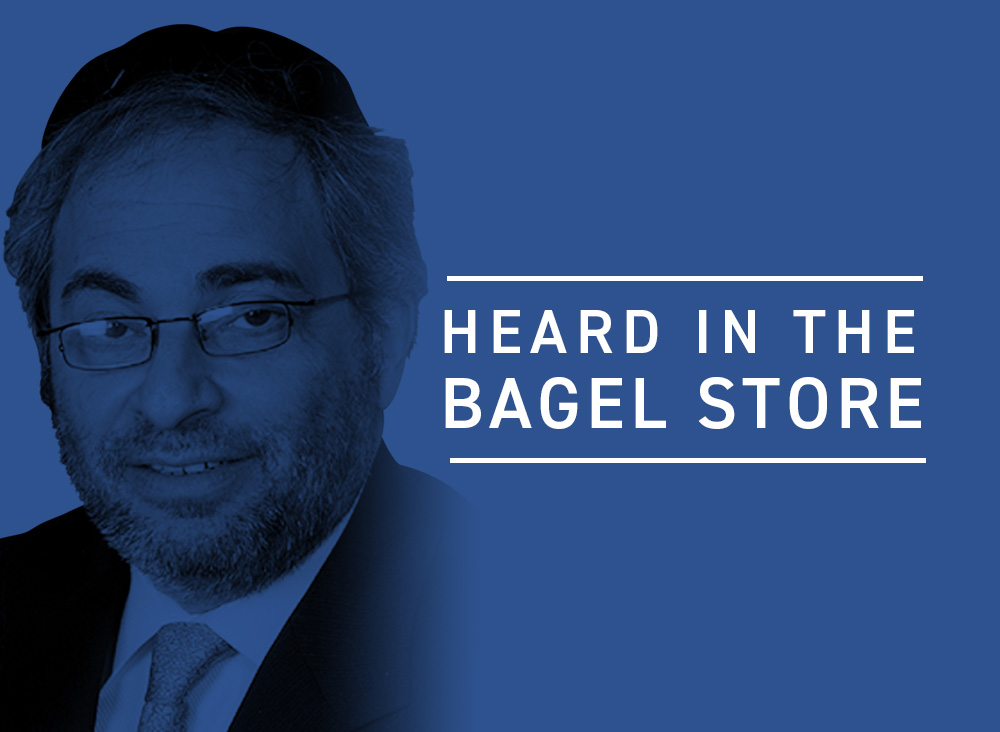 On March 5, Gloria and her family are being honored by Ezer Mizion at a gala event at the Pierre Hotel in New York City. Today, as Gloria says, her calendar is more than filled to capacity, but if a matter or a concern fits into her purview of priorities, she figures out a way to make time to ensure things are done right.
If there is a flagship undertaking that is the hallmark of the Kaylie family, it has to be Camp Kaylie, the summer camp run by Ohel for special-needs children that has changed so many lives since its opening not so long ago.
But next week for Gloria and her family, the focus is the Ezer Mizion bone-marrow registry that is near and dear to three generations of Kaylies.
"Ezer Mizion is truly blessed to have the opportunity to honor the life and legacy of Gloria and Harvey, a'h, at our dinner," said Ryan Hyman, Ezer Mizion's national director of development. "The Kaylies, their children, and grandchildren all have Ezer Mizion donor pools in their names. To have three generations of such an incredible family as loyal supporters is a sense of tremendous inspiration to us.
"The Kaylies have helped us build our bone-marrow registry into the largest Jewish bone-marrow registry in the world, with nearly 1,000,000 potential donors, most of whom are young, healthy, and genetically diverse IDF soldiers. The partnership between Ezer Mizion, the IDF, and families like the Kaylies has saved over 3,000 lives and, with the continued partnership with the next generation of the Kaylie family, we look forward to saving many more. Ezer Mizion is honoring the Kaylies, but it's Gloria and her late husband, Harvey, who honor the entire Jewish community with their philanthropy and dedication."
By way of introduction and for the purposes of full disclosure, I have known Gloria for just about four decades. I met her for the first time when she drove from Brooklyn to our radio studio in East Orange, New Jersey. The radio station was WFMU, and once a year for about a week we reached out to listeners for donations to support our efforts because the station was licensed at the time as a non-commercial entity.
So this young woman walks in one morning at about 7 a.m., introduces herself as Gloria Kaylie, a listener of the program, and says she wants to help out by answering phones and filling out the caller forms for donations. I thought at the time that, wow, she must really like the program because that is quite a ride to get down here in Jersey, especially at that hour in the morning.
Anyway, many years passed and we ran into each other again about 15 or so years ago in Westhampton, New York, where we were visiting for Shabbos. Soon after that, I heard Ohel was opening Camp Kaylie and at first I thought it was a nice catchy piece of alliteration, a good name for a camp, without associating it with Gloria or Harvey. But then I figured it all out shortly after that.
Ezer Mizion is a wonderful and extremely important organization that does lifesaving work mostly in Israel but also, to an extent, around the world. They are a great innovator in assisting those in need — especially the elderly — in Israel, and their work has changed the face of the country.
Their greatest accomplishment perhaps has been the creation and implementation of a bone-marrow registry that has saved countless lives, facilitating bone-marrow transplants for those in need in far-flung corners of the world beyond the Jewish state.
And this is the kind of project, smart, vital, and lifesaving, that always interested Harvey and Gloria.
Last week, when I spoke with Gloria, she was on her way to Cape Canaveral (it is also referred to as Cape Kennedy) where she was going to observe and participate in the excitement surrounding the launch of an Israeli spacecraft to the moon. The Israeli spacecraft, named Beresheet, which was launched last Thursday night from the Kennedy Space Center, will take about a month to get to the moon.
The project for Israel to send a spacecraft to the moon has been on the drawing board for many years. When the Israeli space vessel arrives on the moon in a few weeks, Israel will be the fourth country in the world to have ever landed on the moon. They will join China, Russia, and the U.S. as the only countries that enjoy that distinction.
Last week's space launch featured three different pieces of intricately built space vehicles. The launch featured craft from the U.S., Indonesia, and Israel. The Israeli vehicle is headed for the moon, and the other two pieces of equipment were telecommunications satellites. While there was good Israeli representation at the launch in Florida last week, Gloria says that there was an even greater number of Indonesian representatives and observers present.
The odd aspect of this setup is that Indonesia is a Muslim country with no diplomatic relations with Israel. Amongst the dignitaries at the launch was Israel's Ambassador to the U.S. Ron Dermer and his wife, who happened to be located near Gloria Kaylie. Gloria, who is an astute observer, mentioned to Mrs. Dermer that it was so unusual to have two countries launching space vehicles—having that in common—but not relating to or really communicating with one another. "In space you don't have to talk," is the observation made by Rhoda Dermer, Gloria said.
Gloria says that the moment of ignition and watching the rocket-propelled ship begin its journey to space was special and exciting. While the craft launched from Florida at 8:45 p.m. last Thursday, in Israel it was close to 4:00 a.m. on Friday morning. There was an open line to the Israel team, and the cheering and jubilation on the Israel side, Gloria says, was both riveting and emotional.
Israel's defense and social budget does not really allow too much money for a space program. Another way to say that is that it is an important thing but not a very high priority considering so much else that Israel needs to do. That is where philanthropists like Gloria Kaylie, along with Miriam and Sheldon Adelson and several others, have pitched in important funding to make Israel's space exploration possible.
My talk with Gloria was wide-ranging. We spoke about Camp Kaylie, the plans for the future, her attachment to the Westhampton shul, Rabbi Marc Schneier and Cantor Netanel Hershtik, her support of yeshivas and the sifrei Torah they have written and donated to many shuls and schools, their children and grandchildren's involvement in their myriad charity projects, and so on. "I love tzedakah, as did Harvey," she says. "I'm interested and concerned about Judaism and the future," she adds.
It's not a year yet since Harvey passed away, and Gloria shares with me that she and Harvey had an agreement that for one year after either of them passed away, the surviving spouse would not undertake any new philanthropic projects. I asked if it was OK with her that I write about this agreement here and she said it was fine.
Considering their history of extraordinary charity, her concern, as well as Harvey's concern, was that after one of them would pass away, the other would be besieged with requests to undertake a new project in memory of the spouse who had passed on. "We wanted to be able to say that we had an agreement that we would not fund or adapt new programs for one year," she says. "That way we could think and have a little distance about how to move forward."
As the year draws to a close in a couple of months, there are a great many projects on the drawing board. Gloria says that she was just a young woman from Boro Park and later Manhattan Beach before moving out to Long Island. She spends a good deal of time in Florida and in Israel where her children live and she has a couple of grandchildren serving in special units of the IDF.
She says her primary concern is the Jewish future and the future of Israel. Up next is the Ezer Mizion event in Manhattan; after that, there is much to do, and Gloria is at ease with there being no limit to what is next.