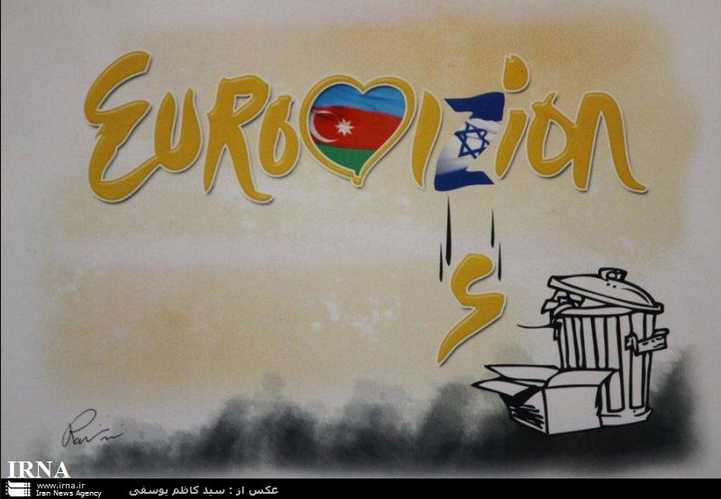 Lt. Col. (ret.) Michael Segall, Jerusalem Centre for Public Affairs
The visit to Israel in April 2013 by Azeri Foreign Minister Elmar Mamadyarov intensified growing Iranian concerns over the tightening ties between Jerusalem and Baku, both of which view Iran as a threat. Iran's progress in its nuclear program and the failure of the nuclear talks with the West have raised Tehran's threshold of sensitivity about a military attack on its nuclear facilities, and it increasingly fears that Azerbaijan is turning into a base for such a strike.
In recent months, Iran has stepped up its critical public tone toward Baku's "incautious" policy. Iran continues its covert subversive activity in Azerbaijan including through Lebanese Hizbullah, which is providing assistance to local terrorist and espionage cells. Iran's aim is to build an infrastructure for retaliation there in case it is attacked, and also to try and influence Azerbaijan's domestic political arena. Azerbaijan has exposed and arrested a number of Iranians, Hizbullah operatives, and local activists on suspicion of involvement in terror and subversion.
Some 25 million Azeris live in northwestern Iran, forming the country's largest minority. Supreme Leader Ali Khamenei is of Azeri extraction. Both Iran and Azerbaijan are Shiite, and both have territorial claims that sometimes rise to the surface. Some in Iran refuse to accept the loss of the province of northern Azerbaijan, which was conquered by the Russian Empire at the beginning of the nineteenth century. The humiliating agreements which the Persian Qajar dynasty was forced to sign are part of a legacy that the Islamic regime seeks to replace with an ethos of resistance to foreign forces at any price.
Today, Iranian-Azeri relations are being influenced more and more by the geostrategic environment, leading Tehran to a more menacing stance toward what it sees as the threat posed by Israel via Azerbaijan. This could include renewed attempts to strike Israeli and Western targets in Azerbaijan.
In 2008, 2011, and 2012, Iranian terrorist cells were uncovered there that planned to hit Jewish, Israeli, and American targets, including assassinating the Israeli ambassador to Baku and attacking Chabad's Ohr Avner Jewish school in Baku.
The Tip of the Iceberg
The visit to Israel in April 2013 by Azeri Foreign Minister Elmar Mamadyarov, which involved meetings with the president, prime minister, and security officials including the defense minister, again intensified Tehran's concerns over the growing ties between Jerusalem and Baku, both of which view Iran as a threat, albeit to different extents. A telegram sent by the U.S. embassy in Baku at the beginning of 2009 said the Israeli-Azeri relationship was largely hidden from view and that Azeri President Ilham Aliyev had described it as "an iceberg, nine-tenths of it is below the surface."1Â Since then, considerable security, political, and economic elements have been added to this relationship, only aggravating Tehran's fears about the more covert aspects.
This tightening of Israeli-Azeri relations augments Iran's sense of encirclement, which had indeed diminished since the United States' exit from Iraq (on Iran's western border) but still exists. To the south, …read more
Source: Israpundit