By Rochelle Miller
As an Orthodox Jewish medical student at Renaissance School of Medicine, Stony Brook University, Eliana Fine (Feld) has often been approached by pre-medical and high school students with questions regarding the ability of a frum woman and mother to be successful balancing medical school and family.
"I have met many girls who are contemplating a career in medicine, but are reluctant to pursue their dreams," she shares. "They worry how the long road to becoming a physician may clash with their religious values and priorities. I have witnessed and experienced firsthand the lack of support and negativity within the Bais Yaakov system towards women who wish to go to medical school and pursue a career in medicine, due to the strong emphasis on getting married and starting a family. Yes, medical school is hard and balancing marriage and children with school is hard and challenging, but it is definitely doable. I want to show other women that if I can do it, they can do it!"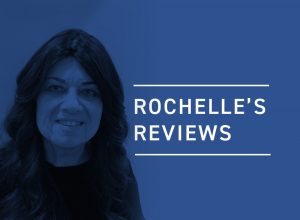 Growing up in Cleveland, Ohio, Eliana attended Yavne High School of the Hebrew Academy of Cleveland. During her gap year, she attended Bnos Chava Seminary in Israel. Eliana pursued her undergraduate degree at Stern College for Women, Yeshiva University prior to enrolling in medical school. With the help of the organization's board of directors, Eliana founded JOWMA (Jewish Orthodox Women's Medical Association), a nonprofit organization "to support, empower, promote, and advance Orthodox Jewish female physicians, both current and future."
"Navigating the Medical Career as an Orthodox Jewish Woman," JOWMA's highly anticipated inaugural event on Sunday, May 19, was a tremendous success and was sold out within five days. It elicited a tremendous amount of enthusiasm and was attended by 100 physicians, residents, medical students, pre-medical students, and high school students. Graced by the presence of Mayor Alex Edelman and Deputy Mayor Michael Fragin, the highlight of the evening was the program, at which time 30 pre-med, high school, and college students joined 65 physicians and physician trainees for a moderated panel.
The program began with Dr. Maureen Nemetski, MD/Ph.D., chair of the JOWMA Preventive Health Committee, announcing the launch of the JOWMA Measles Initiative, wherein Brooklyn residents can contact the JOWMA confidential hotline and schedule a physician to provide free in-home vaccination. Subsequently, JOWMA vice president, Dr. Chana Weinstock Neuberger, moderated the panel discussion. The panel members included JOWMA founder/CEO Eliana Fine, MS-1; JOWMA president Miriam ("Mimi") Knoll, MD; JOWMA co-vice-president Sherrie Neustein Orzel, MD; JOWMA chief medical officer Bat-Sheva Maslow, MD; and JOWMA secretary Mira Hellmann-Ostrow, MD.
Dr. Miriam Knoll is a board-certified radiation oncologist at the John Theurer Center at Hackensack University Medical Center in New Jersey. As president of JOWMA, Dr. Knoll's vision for the organization is a wide-reaching platform to connect Orthodox women who are pursuing a career in medicine. "Frum women face a unique set of challenges entering the medical field, due to medicine's strict hierarchy and overbearing time commitments," she explained. "JOWMA facilitates mentorship, sponsorship, networking, and connectivity, educating the community and future female physicians to help ensure the success of frum female physicians."
Additionally, Dr. Knoll views JOWMA as an unprecedented avenue for Torah-observant female physicians to bring their expertise into the community by creating a speakers' bureau, comprised of frum medical experts, drawing upon their wealth of expertise for the greater good by educating the community about healthcare topics and providing mentorship to young women. An exemplar of this initiative is the recently published JOMWA pro-vaccination letter during the height of the measles outbreak, and partnering with the NY Department of Health to launch a vaccination hotline to provide in-home vaccination to the public.
Working in tandem with the NYC Department of Health to stop the measles outbreak, JOWMA will be launching the vaccination hotline on May 29. "We are from the Orthodox community; therefore, we feel a sense of responsibility as physicians and physician trainees to do everything we can to stop the measles outbreak," JOWMA explained in a statement to the 5TJT. "It's very important to note that those who are anti-vaxxers within the Orthodox Jewish community are a small minority. The anti-vaxxer campaign has targeted the Orthodox Jewish community with culturally designed propaganda and has unfortunately been successful in a very small number of parents. However, because the measles is so contagious, the risk of spread is great, no matter how small the percentage of the anti-vaxxer community is.
"We are partnering with community leaders to meet these individuals on their own terms, answer questions, and provide the easiest way for them to ensure the safety of their children.
"We want to make it easy for everyone to vaccinate their children so that they can't turn down the opportunity to vaccinate. The anti-vaxxer campaign was designed in a culturally targeted way. Their pamphlets were in Yiddish. We want to address the problem at its root and on a personal level. And this is how the hotline is facilitating the most culturally sensitive and individualized approach.
"As physicians and physician trainees, it is integral that we provide care for our patients in the most respectful, caring, culturally sensitive, and non-judgmental way."
To learn more about JOWMA, please visit JOWMA.org. 
Rochelle Maruch Miller is a contributing editor for the Five Towns Jewish Times. She is a journalist, creative media consultant, lecturer, and educator, and writes for magazines, newspapers, websites, and private clients. She welcomes your comments at Rochellemiller04@aol.com