By Rochelle Miller
In what promises to be a historic event, several hundred frum female physicians, medical students, high school and college students aspiring to enter the field of medicine will convene at DoubleTree by Hilton Newark Airport on Sunday, January 5, 2020, to attend the first symposium of JOWMA: the Jewish Orthodox Women's Medical Association. The one-day event will focus upon the unique opportunities that Jewish female physicians and physician trainees are granted as medical leaders in their communities.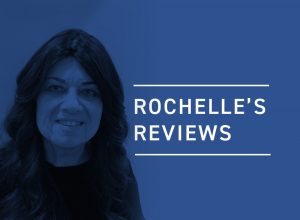 "The JOWMA Symposium 2020 is a not-to-be missed event for any Orthodox female physician or aspiring physician," shared Dr. Miriam "Mimi" Knoll, JOWMA president and program director of the symposium. "We have sessions geared toward doctors at every stage, including premed, trainees, and attendings. The session titled 'How to Make Yourself a Competitive Candidate for Medical School' will have a team of physicians from admissions committees from four different medical schools. The program features educational community health topics such as genetic screening and BRCA testing, maintaining spiritual equilibrium in the workplace, career skills, telemedicine and social media, guides for mentors and mentees, and more."
The JOWMA Outstanding Achievement in the Community Award will be awarded to a female physician who has served the Jewish Orthodox community for 20 years or more, or to a female physician who has shown exemplary dedication to the medical profession and served as a role model for young Jewish Orthodox women through her medical career of 20 years or more.
"JOWMA was founded by women for women," says Dr. Bat-Sheva L. Maslow, a founding board member and chief marketing officer at JOWMA. Dr. Maslow, double board-certified in obstetrics and gynecology and reproductive endocrinology and infertility, practices at Extend Fertility in New York City. "Our mission is two-pronged: First, to champion and cultivate all Jewish female physicians at every stage in their careers, and second, to capitalize on our unique positions in order to give back to the Jewish community."
Launched six months ago with a modest membership, JOWMA has evolved into a powerful platform for frum female physicians, featuring an advisory board, peer review abstract committee, mentoring program committee, membership committee, and preventive health care. JOWMA.org is a wellspring of resources and information.
"Orthodox young women who are considering a career in medicine ask themselves and are constantly asked by members of the community how they can pursue a career in medicine, with its many requirements for education and years of intense training, and successfully balance a Torah lifestyle," says Dr. Knoll.
As an Orthodox medical student at Renaissance School of Medicine, Stony Brook University, Eliana Fine (Feld) has often been approached by premedical and high school students with questions regarding the ability of a frum woman and mother to successfully balance medical school and family.
"I have met many girls who are contemplating a career in medicine, but are hesitant to pursue their dreams. They worry how the long road to becoming a physician may clash with their religious values and priorities," she shares. "Yes, medical school is hard, and balancing marriage and family with children can be a challenge, but it is definitely doable. I want to show other women that if I can do it, they can do it!" Growing up in Cleveland, Ohio, she attended Yavneh Academy of the Hebrew Academy of Cleveland. During her gap year, she attended Bnos Chava Seminary in Israel. Eliana pursued her undergraduate degree at Stern College for Women, Yeshiva University, prior to enrolling in medical school. While her husband and family were extremely supportive, she didn't know anyone who was sharing her experiences.
"In the Orthodox community, it's still not considered the norm for a woman to consider a career in medicine," says Dr. Knoll, a board-certified radiation oncologist at the Edward Theurer Cancer Center at Hackensack Medical Center. Raised in a family of physicians who supported and encouraged her career choice, she acknowledges that most young women are not as fortunate. "I meet a lot of young women who are worried and concerned if they will be able to succeed."
Seeking to connect with other Orthodox women who were either already physicians or on that career path, Eliana Fine turned to social media, blogging on Instagram about being an Orthodox medical student and the married mother of a toddler. Shortly thereafter, she received a response from Dr. Mimi Knoll, who invited her to join the "Frum Female Physicians" Facebook group. Eliana was excited to learn the group had over 450 members. Realizing that there were other women who shared her experiences and aspirations inspired her to create a networking group.
With the help of the organization's board of directors: Dr. Miriam Knoll, Dr. Bat-Sheva Maslow, Dr. Chana Weinstock-Neuberger, Dr. Sherrie Neustein Orzel, and Dr. Mira Hellmann-Ostrov, Eliana founded Jewish Orthodox Women's Medical Association (JOWMA) "to support, empower, promote, and advance Orthodox Jewish physicians, both current and future. Our inaugural event, 'Navigating the Medical Career As An Orthodox Jewish Woman,' aimed to develop leadership and education, while cultivating networking and mentoring opportunities within the Orthodox female physician community." Having generated much anticipation, the event, which was held on Sunday, May 19, sold out within five days of launching JOWMA. Hailed as a tremendous success, the event drew over 100 physicians, residents, medical students, premedical students, and high school students, empowering them to believe in themselves and dare to pursue their dreams.
"Frum women face a unique set of challenges entering the medical field, due to medicine's strict hierarchy and overbearing time commitments," Dr. Knoll explained. "JOWMA facilitates mentorship, sponsorship, networking, and connectivity between current and future female physicians to help ensure frum female physicians' success as physicians." Additionally, Dr. Knoll sees JOWMA as an unprecedented avenue for Orthodox female physicians to bring their expertise into the community, by creating a speakers' bureau, comprised of frum medical experts, educating the community about health topics and providing mentoring to young women. An exemplar of this initiative is a recently published JOWMA pro-vaccination letter.
A key component of JOWMA's mission is providing a platform for members to give back to the community through preventive health education and patient advocacy.
"Just two weeks after our organization was formed, at the height of the measles epidemic in Brooklyn, JOWMA saw a unique opportunity for our physicians to help educate the Orthodox community about the dangers of the measles. Partnering with the New York Department of Health, we created a hotline about the importance of vaccination. We also provided free at-home measles vaccinations during the outbreak. We wanted to make it easy for everyone to vaccinate their children so that they can't turn down the opportunity to vaccinate. As physicians and physician trainees, it is integral that we provide care for our patients in the most respectful, caring, culturally sensitive, and nonjudgmental way," said Dr. Knoll.
Thus far, the hotline has received over 1,000 calls. Presently, plans are under way to expand its educational content to feature a variety of health topics and concerns unique to the Orthodox community.
"The women of JOWMA are passionate, thoughtful, and full of tenacity," Dr. Maslow declares. "The WhatsApp chats contain a bevy of new ideas for new programs and events. There is much more to be done. Community health webinars and new events are in the works. Most importantly, our first annual JOWMA symposium will be a landmark event, where members from all over the country — possibly the world — will gather to stimulate and celebrate the advancement of Orthodox female physicians.
"The meteoric rise of JOWMA is a testament to the importance of filling this void. We are here so that the achievements of Jewish female physicians and those who desire to become one are encouraged and celebrated so that the Jewish female physicians of today and tomorrow are empowered to lead the way towards healthier communities."
For more information regarding the JOWMA symposium, the JOWMA Outstanding Achievement in the Community Award, and membership, please visit JOWMA.org.
Rochelle Maruch Miller is a contributing editor for the Five Towns Jewish Times. She is a journalist, creative media consultant, lecturer, and educator, and writes for magazines, newspapers, websites, and private clients. She welcomes your comments at Rochellemiller04@aol.com.