For many people, Natan Sharansky is the essence of a true hero, a symbol of the indomitable Jewish spirit. In a gala event held in Israel on June 11, the longtime Prisoner of Zion became a "Guardian of Zion," the 23rd annual recipient of a distinguished prize from the Faculty of Jewish Studies and the Ingeborg Rennert Center for Jerusalem Studies at Israel's Bar-Ilan University.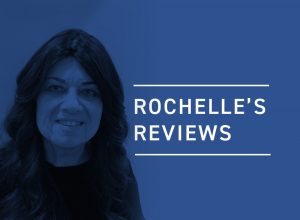 Born in Donetsk, Ukraine, Sharansky was a Prisoner of Zion, a leader in the struggle for the freedom of Soviet Jews and an activist in the human-rights movement. Subsequent to his request to make aliyah, he was arrested on trumped-up charges of high treason, espionage, and anti-Soviet activity, tried in a Soviet court, and sentenced to 13 years in prison. He served nine years in a Gulag, including many years in solitary confinement and 405 days in punishment cells.
Sharansky was the first political prisoner released by Mikhail Gorbachev due to intense political pressure led by Sharansky's wife, Avital, and political leaders from the West, particularly President Ronald Reagan. He was freed from Soviet incarceration as part of a prisoner exchange that took place in frigid temperatures on the Glienicke Bridge between East and West Berlin. Reunited with his devoted wife, Avital, in 1986, the couple became the parents of two daughters, Rachel and Hannah, who have since bestowed on them several grandchildren.
Natan Sharansky has served Israel with distinction. In Israel, he established the Zionist Forum to assist in the absorption of Soviet Jewish olim and the Yisrael B'Aliyah party to accelerate the integration of Russian Jews. He served in four Israeli governments as a minister and deputy prime minister, is a noted author, and the recipient of two of the United States highest civilian honors: the Congressional Medal of Honor and the Presidential Medal of Freedom. "From Slavery to Freedom," a documentary told through the prism of Natan Sharansky and directed by Arkady Kogan, was presented at the gala opening of the Jewish Film Festival in Washington, D.C., last month.
Also present at the dinner was Bar-Ilan University president Professor Arie Zaban, former British Chief Rabbi Jonathan Sacks, former Prisoner of Zion and now Knesset Speaker Yoel (Yuli) Edelstein, as well as other previous recipients of the Rennert award. Warm greetings were sent by Israel's president Reuven Rivlin (who is in mourning for his wife who passed away earlier this month).
In his opening remarks, Professor Joshua Schwartz, director of the Ingeborg Rennert Center for Jerusalem Studies, read a congratulatory letter from President Rivlin to Natan Sharansky:
"Up until now, we have usually referred to you as a former Prisoner of Zion. From this point, you join the important list of guardians and lovers of Zion. Your personal history and the valiant struggles you faced along the way, your steadfastness in bringing about the fruition of the Zionist idea, your many years in public service — all of these attest to the spirit of service that distinguishes you to your belief in the ability to bring about change and to your belief in the importance of building a better reality for our children and future generations."
"For many of us, you have been a symbol of the Jewish spirit," said Jerusalem Mayor Moshe Lion. "Generations of young Jews grew up learning about your heroism. You never gave up and you never gave in. We can only imagine what it was like as you sat in a dark Soviet prison cell with thoughts of our Jewish homeland the only light to guide you through the darkness … If this was all you did for the Jewish people, it would have been enough. Today, many immigrants can testify how you cared for them and represented them."
Professor Arie Zaban, president of Bar-Ilan University, shared a personal story of his aunt who had remained in the Soviet Union after most of her family left. Following years of oppression, she was finally able to fulfill her dream of immigrating to Israel. While experiencing her first Pesach Seder in Eretz Yisrael she was astonished to witness guests seated around the table, participating in the Seder, and singing Jewish songs freely, while the windows surrounding them were open. That, said Professor Zaban, was the moment he truly understood the pain and suffering his aunt had endured.
He praised Sharansky for his remarkable ability to rise from oppression to become a leader of the Jewish people in a variety of different roles in the Israeli government and at the Jewish Agency. Additionally, he acknowledged Avital Sharansky for her unwavering determination and quiet leadership throughout the years.
Natan Sharansky delivered the Rennert Lecture, which he dedicated to the memory of his friend Hillel Butman, founder of the first Zionist youth movement in Leningrad, who passed away last month. He said, "Today, our enemies who hate us Jews or Israelis are very dangerous. The hate comes from both (the) left and the right. Jews must face the threat together or our disagreements will become so big that we are blind to antisemitism."
Rochelle Maruch Miller is a contributing editor for the Five Towns Jewish Times. She is a journalist, creative media consultant, lecturer, and educator, and writes for magazines, newspapers, websites, and private clients. She welcomes your comments at Rochellemiller04@aol.com.