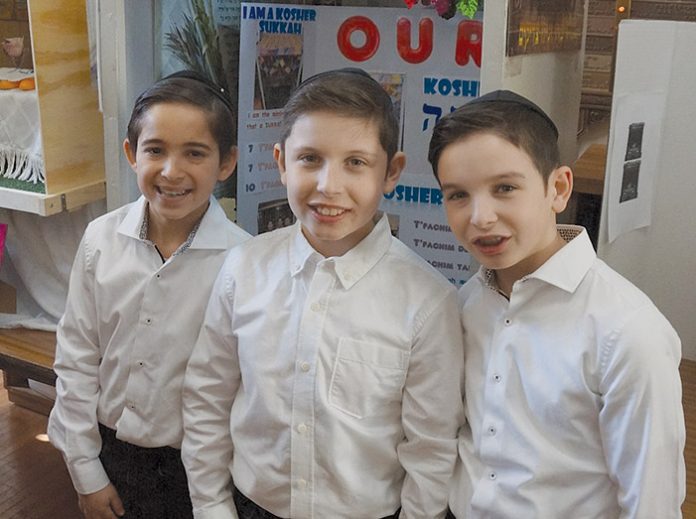 By Chanita Teitz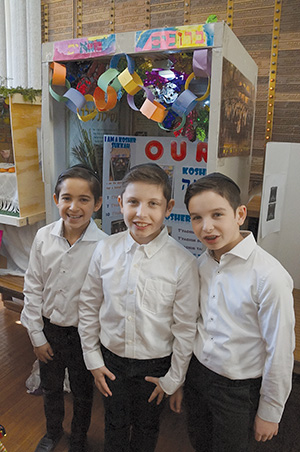 For the past two weeks, I've taken a break from commenting on the news. Instead I wrote some tips and information about buying or selling a house. As I have written before, sometimes I must get away from all the craziness in the world. But this week there is no escaping the brutal, vicious, and cruel mass shooting and murders in Parkland, Florida. Seventeen killed and more injured. And that is only the physical injuries. What about the psychological effect on everyone for years to come? Four Jewish students and two Jewish teachers were among the dead; we mourn for them with their families as well as the others and their families. People are people, and no one deserves to be gunned down like this.
A school is supposed to be a safe place, a place to learn and a place to grow, a place of camaraderie and friendship. This isn't the first school shooting in recent years, but I hope and pray that it will be the last. Something has changed in our society that has allowed these things to happen.
How are guns getting into the wrong hands? Why don't we have a better system for vetting people who apply for a firearms license? And why are so many liberals against having armed guards in our schools?
How do people become murderers? What happened in their upbringing? What traumas did they live through that caused them to vent their anger against society? But don't misunderstand. The psychology behind the reasons doesn't excuse the action. As someone posted last week, even though the FBI messed up in this case, the only one to blame for the deed is the murderer himself. Otherwise we can all blame our yetzer ha'ra every time we do something wrong.
Remember Lord of the Flies? This was a story of how evil championed over good, where there was a whole breakdown in the civilized upbringing of British schoolboys when they were stranded on an island after a plane crash. Are people inherently evil?
What is more dominant—our yetzer ha'tov or our yetzer ha'ra?
I remember many years ago attending one of the first hachnassas kallah teas in KGH held in the Young Israel of KGH. Rabbi Fabian Schonfeld spoke to the packed house. He told us that we shouldn't think that all the chesed we do is because we are so wonderful and kind. It is because it is a mitzvah that we are commanded to do. The Torah is what commands us, and we live by that. People need leadership, they need laws, they need a moral code, and they need proper guidance. We have that. Torah is the greatest gift Hashem gave us. If not, I shudder to think that we, too, could stoop to the level of barbarism that we see in other cultures and societies. Hashem, through His Torah, protects us from ourselves and our inclinations.
Upcoming Events
Melaveh Malkah in Honor of The Town of Itamar. Motzaei Shabbat Parshat Zachor, February 24, 8:00 p.m. at the home of Michael and Gila Rollhaus, 147-24 75th Avenue, KGH. Come meet former mayor of Itamar Rabbi Moshe and activist and blogger Mrs. Leah Goldsmith. There will be a PowerPoint presentation and refreshments will be served. Come show your support for the citizens of Itamar.
Rabbi Goldsmith will also be speaking at the following shuls on Shabbos:
Young Israel of Queens Valley: hashkama minyan; dvar Torah at 8:45 a.m. Congregation Eitz Chaim: derashah after Mussaf at 11:00 a.m.
Young Israel of Queens Valley: pre-Minchah shiur at 4:45 p.m.
Young Israel of Kew Gardens Hills: shalosh seudos dvar Torah at 5:45 p.m.
Purim-themed Mommy & Me Magic Show with The Great Adeeni! Sunday, February 25, 10:30 a.m., at Congregation Ahavas Yisroel, 147-02 73rd Avenue. Be amazed, laugh, and have fun! Refreshments will be served. Remember to come in costume! Cost is $4 (per child ages 3 and above) for members; $6 for non-members. E-mail Cay.youthdirector@gmail.com for more information.
Shevach High School 38th Annual Dinner. Sunday, February 25 at the Great Neck Synagogue, honoring Rabbi Peretz Steinberg, Rabbi Asher Schechter, Rabbi Aryeh Sokoloff, Rabbi Herschel Welcher, and Rabbi Elchonon Zohn, as well as Parents of the Year Rabbi and Mrs. Dov and Shani Milstein and Shevach V'Hodaah awardee Mrs. Gitty Lipsius. Call 718-263-0525 or visit Shevachdinner.org for more information.
Rabbi Jonathan Rietti on the Power of the Media. Tuesday, March 6 at Congregation Beit Eliyahu, 71-52 172nd Street, Fresh Meadows. Presented by Chazaq and Eliyahu Ben Istam Liza Bracha Bat Ketziya Memorial Foundation. Food will be served at 7:45 p.m.; lecture at 8:30 p.m. Admission is free; men and women welcome. For more information, call 718-285-9132 or e-mail Events@Chazaq.org or visit CHAZAQ.org.
Queens Eldercare Expo and Conference. March 11, 9:30 a.m.-2:00 p.m. at Shaare Tova, 82-33 Lefferts Blvd., Kew Gardens. This event will feature information and services for seniors and their caregivers. To register, visit nyceldercareexxpo.com. For vendor information or to reserve a booth, contact Yaniv Meirov at info@chazaq.org or 718-285-9132. ¢
Chanita Teitz is a real-estate broker at Astor Brokerage in Kew Gardens Hills, serving the entire Queens vicinity. For all your real-estate needs, call her at 718-263-4500 or e-mail chanita@astorbrokerage.com.