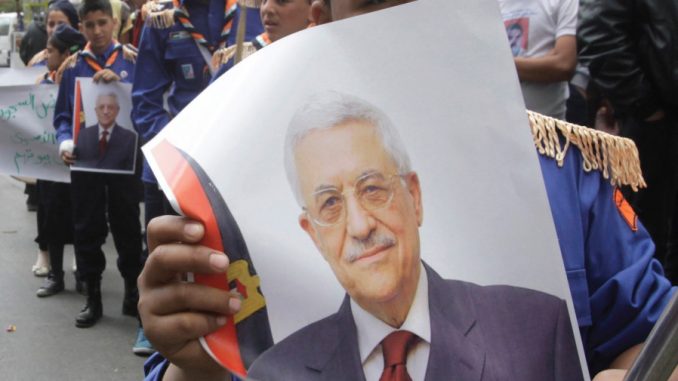 The post-Abbas era will pose new threats and opportunities for Israel. It is up to Israel to ensure that the opportunities are maximized and the threats are neutralized as quickly as possible.
By Caroline B Glick, JPOST
PLO chief and Palestinian Authority chairman Mahmoud Abbas scored a victory against Israel at the Temple Mount. But it was a Pyrrhic one.
Days after the government bowed to his demand and voted to remove the metal detectors from the Temple Mount, Abbas checked into the hospital for tests. The 82-year-old dictator has heart disease and a series of other serious health issues. And he has refused to appoint a successor.
It is widely assumed that once he exits the stage, the situation in the PA-ruled areas in Judea and Samaria — otherwise known as Areas A and B — will change in fundamental ways.
This week, two prominent Palestinian advocates, Hussein Agha and Ahmad Samih Khalidi, published an article in The New Yorker entitled "The end of this road: The decline of the Palestinian national movement."
Among other things, they explained that Abbas's death will mark the dissolution of the Palestinian national identity. That identity has already been supplanted in Judea and Samaria by local, tribal identities. In their words, "The powerful local ties made it impossible for a Hebronite to have a genuine popular base in Ramallah, or for a Gazan to have a credible say in the West Bank."
It will also be the end of the PLO and its largest faction, Fatah, founded by Yasser Arafat in 1958 and led by Abbas since Arafat's death in 2004.
Fatah, they explain, has "no new leaders, no convincing evidence of validation, no marked success in government, no progress toward peace, fragile links to its original setting abroad and a local environment buffeted by the crosswinds of petty quarrels and regional antagonisms."
One of the reasons the Palestinians have lost interest in being Palestinians is because they have lost their traditional political and financial supporters in the Arab world and the developing world. The Sunni Arab world, led by Saudi Arabia and Egypt, is now willing to publicly extol Israel as a vital ally in its struggle against Iran and the Muslim Brotherhood. The so-called Arab street is increasingly incensed at the Palestinians for monopolizing the world's attention with their never ending list of grievances against Israel even as millions in the Arab world suffer from war, genocide, starvation and other forms of oppression and millions more have been forced to flee their homes.
As for the developing world, Indian Prime Minister Narendra Modi's refusal to visit with Abbas during his recent visit to Israel marked the official end of the Third World's alliance with the PLO.
After Abbas departs, Agha and Khalidi identify three key actors that will seek to fill the military and political void. First and foremost, the Palestinian security services (PSF) will raise its head. The PSF is heavily armed and has been trained by the US military. Agha and Khalidi argue reasonably that as the best armed …read more
Source:: Israpundit