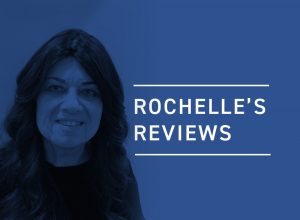 Nestled in the heart of West Hempstead, 15 minutes from the Five Towns, Hunki's of West Hempstead is a time-honored tradition. Featuring a family-friendly vibe and delicious Italian/Israeli cuisine, the chalav Yisrael restaurant is under the strict rabbinical supervision of the Vaad HaRabonim of Queens.
Originally founded in Oceanside, Hunki's has been at its present location for nearly three decades. Since Hunki's inception, West Hempstead has evolved into a vibrant and thriving Orthodox community of 1,500–1,700 families. It is a neighborhood with a convenient in-town location and a congenial out-of-town feel that emphasizes achdut among its members and institutions.
With the exponential growth of West Hempstead's Orthodox population, Hunki's attracted an ever-expanding and enthusiastic following. But much as he loved being at the helm of Hunki's and steering it to success, the founder and proprietor felt it was time for change and that he was ready to retire. He realized, however, that Hunki's was not merely a business but rather a family experience and an integral part of the fabric of the community. He would, therefore, be discerning prior to handing over the reins of the restaurant to a new owner.
Just as West Hempstead has evolved since Hunki's first opened its doors, the restaurant itself is currently undergoing an exciting and seamless transition, spearheaded by its new owner, Eric Fiedler. Blessed with a keen business acumen, Eric is a successful young entrepreneur and masterful creator of innovative and fresh concepts. With his finger on the pulse of the contemporary kosher market, the personable Five Towns resident is redefining the Hunki's of West Hempstead experience with a plethora of palate-pleasing possibilities as well as a fully expanded catering department.
Following the recent closing of Hunki's of Plainview, Eric brought in that establishment's co-owners, Dan Brand and Steve Klein, whose culinary expertise and upscale catering have made them a premier choice of discerning ba'alei simcha throughout the tri-state area for the past 25 years. With meticulous attention to every detail, Eric has been working in tandem with Steve and Dan to upgrade the menu and ambiance of West Hempstead's one-stop chalav Yisrael restaurant.
From a scrumptious slice of pizza to a five-star, full-course meal, Hunki's can transform the mundane into the magnificent. Whether it's a quick meal, family night out, birthday party, business meeting, or any celebratory event, Hunki's will plan it to perfection, coordinating every detail in great style. And speaking of celebratory events, Hunki's culinary artistry, world-class cuisine, and signature service will enchant your guests as you enjoy your simcha, devoid of stress. From a bar/bat mitzvah to a graduation party, from a bris to an engagement party or wedding, Hunki's has earned a sterling reputation for quality and unsurpassed service.
Whether you are savoring Hunki's delicious cuisine at a simcha venue, in the restaurant, or at school, only the freshest, highest quality ingredients are used in preparing their outstanding menu. Hunki's of West Hempstead is proud of their longstanding bond as a vendor of choice of many schools throughout the community. They invite schools and yeshivas throughout the area to avail themselves of delicious and nutritious lunch options, all under the impeccable hashgachah of the Vaad HaRabonim of Queens.
Not content to rest on his past successes, Eric has already introduced several new menu options at Hunki's, with additional innovative concepts already in the development process. With the arrival of spring and Pesach fast approaching, Hunki's tasty and refreshing soft-serve ice cream is the perfect treat for the young—and young at heart. Affording health-conscious diners the opportunity to savor the Hunki's experience devoid of guilt, Hunki's salad bar is eliciting an enthusiastic response. Featuring a stellar selection of crisp and delicious salad options, a daily visit to this new and highly popular section is recommended.
Dan and Steve are looking forward to what promises to be an exciting business venture. "We are excited to be bringing Hunki's from Plainview, joining with Eric Fiedler of the Five Towns in creating Hunki's of West Hempstead and providing the community with the finest in dairy menu and dining."
Eric shares their enthusiasm and extends a cordial invitation to our readers to visit Hunki's and "get a taste" of what all the buzz is about.
"Hunki's of West Hempstead is pleased to announce that it is under new management," he says. "We are excited to share with you our new menu with fresh and exciting dishes. We welcome everyone in the greater West Hempstead community, Five Towns, Far Rockaway, and all of Long Island to experience Hunki's. We look forward to the pleasure of meeting you and serving the community for many years to come."
For more information regarding Hunki's of West Hempstead, please refer to their ad in this issue of the Five Towns Jewish Times. n
Rochelle Maruch Miller is a contributing editor for the Five Towns Jewish Times. She is a journalist, creative media consultant, lecturer, and educator, and writes for magazines, newspapers, websites, and private clients. She welcomes your comments at Rochellemiller04@aol.com. Read more of Rochelle Miller's articles at 5TJT.com.