By Rochelle Maruch Miller
Orchestrating extraordinary celebratory events through his creative artistry, Prosper Lankry has his finger on the pulse of style, sophistication, and exclusivity. Renowned for his innovative and highly creative approach to event production, his artistry is inspired by his training and extensive experience in architecture and interior, theater, and the art of traditional Arabesque painting.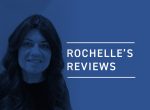 In 2015, Prosper and his wife, Ariella, decided to celebrate their son's bar mitzvah at the historic beit knesset, built in 1492, in the old Jewish Quarter of Marrakesh in Morocco. The event was a fitting celebration of their son's becoming a bar mitzvah amid the rich culture and honored traditions of his family heritage. So successful was their own simcha that they began receiving requests to help plan bar mitzvahs, weddings, birthdays, and other special events in this exotic and enchanting country. Thus was the concept of Paradis Productions created. The company specializes in customized event planning for Americans, as well as others living abroad, and in Morocco.
Prosper and his team of consummate professionals decided, one dozen Jewish celebrations later, to add yet another stellar dimension to their résumé of outstanding options. Their Passover program affords guests the opportunity to discover and experience the beauty and rich cultural significance of Morocco.
"I was the first person to do a Pesach program in Andalusia, Morocco," said Prosper. "Each year, we've been in a different part of Morocco. This year, we are in the Andalusia section (Tangier), which has a rich Jewish history. This is where the waves of Jewish refugees arriving from Spain and Portugal after 1492 went into hiding from the Spanish Inquisition and lived peacefully under the Wattasid Dynasty."
Morocco is now in the midst of achieving something that many European countries have not yet started: a Jew as an integral part of the country's heritage.
In 2015, King Mohammed VI's grandfather, Mohammed V, posthumously received the inaugural Reverend Martin Luther King Jr. Award at a ceremony attended by hundreds, initiated by Kivunim, the Institute for Jewish Studies. The award ceremony came just one month after Morocco announced its House of Life project, which in the course of five years has restored 167 Jewish cemeteries across the North African kingdom with the high patronage of King Mohammed VI.
In a Capitol Hill event sponsored by the American Jewish Committee (AJC), Morocco's leadership in the area of religious tolerance was recognized.
"Mohammed V's courage and strength in protecting his Jewish subjects during World War II reminds us of Morocco's rich history and long tradition of religious freedom, cultural diversity, and peaceful coexistence between Jews and Muslims," said former U.S. Ambassador to Morocco Edward M. Gabriel. "This respect for Morocco's Jewish heritage continues to this day."
Presently, Morocco is one of the most tolerant environments for Jews in the Arab world. Moroccan Jewish emigres, even those with Israeli citizenship, freely visit family and friends in Morocco. Moreover, Moroccan Jews have held leadership positions, serving with distinction in both the business community and government.
"Jews are welcomed and protected from the minute they land in Morocco's airport until the minute they leave the country," says Prosper. "Each month, there is a hillula in Morocco. The Moroccan authorities provide a lot of security. We are the ambassadors of Morocco, outside of Morocco."
Since its inception, Paradis Productions has been the gold standard of Pesach programs. This year, they have raised the bar yet higher as they proudly present Passover 2019 at the luxurious Lixus Beach Resort in Larache, Tangier — the picture-perfect setting for an unforgettable Pesach.
Situated in the heart of a historic and idyllic region, the Lixus Beach Resort is in an ideal spot — 40 minutes away from Tangier's international airport and less than a two-hour drive from the main European capitals. The climate is temperate with the dry and hot season lasting from April to October. The average temperature for the year is approximately 23°C.
Larache is a premier destination; a favorite en-route stop for recreational boaters who travel the seas between Europe, the Canary Islands, and the West Coast of Africa. When you arrive in Larache, the blue-and-white sea will enchant you with its subtlety and authenticity. Its indolent charm allows itself to be discovered with each walk through its streets and places.
Nestled into a hill that towers over the Atlantic Ocean, this world-class resort features 157 elegantly appointed rooms laid out over two floors, with a choice of three spacious categories, each with a terrace or balcony.
Experience a world of activities with nary a moment to spare in this Pesach program par excellence. From tiny toddlers to treasured seniors — and everyone in between — there's something exciting for every age group. Choose from a plethora of possibilities, including swimming, jogging, Nordic walking, tennis, horseback riding, paintball, karting, gym, fitness classes, cookery classes, fabulous shopping, and much more!
The Lixus Beach Golf Course adapts to all levels of the game, from beginners to advanced. This 18-hole course was designed by Spanish architect Enrique Saengev, who took full advantage of the superb views to offer guests games with unobstructed forest and ocean views. Located on the seafront, the course is at an average altitude of 40 meters.
In signature style and with painstaking detail, Prosper coordinates architecture, lighting, and audiovisual systems, interior décor, tabletop arrangements, and his trademark floral masterpieces to create breathtaking environments. Elevating every event, large and small, these unique and distinctive effects will be evident throughout Pesach. Boasting an international client base, Prosper has been affiliated with some of the finest hotels and caterers in the tri-state area, Morocco, and Spain: The Plaza, Oheka Castle, NY Marriott Marquis, Tribeca Rooftop, The Hyatt, Sofitel, and many more. With Prosper at the helm, working in tandem with his talented team of consummate professionals, this five-star Pesach program promises to be a veritable sensory delight, where every guest is accorded "red carpet" treatment.
"You come to our program as a guest and leave as family," says Ariella, Prosper's charming wife and co-president of Paradis Production. "Our program is designed this way, to make sure that each of our guests not only feels the status of a VIP, but also feels the chag of Pesach and gets to spend it in a place with so much history, with stunning backgrounds, and with a feeling of togetherness, much like family."
With signature grace, hospitality, and warmth, Prosper, Ariella, and their staff have earned a sterling reputation for creating Pesach Programs of distinction. Far from the maddening crowds, in an intimate and congenial setting, every guest will truly feel like a treasured family member — whether they are celebrating Pesach together with their own extended family or are participating in the program as individuals, couples, or a smaller family.
"The ambiance and intimate setting created by Paradis Production allows for friendships to be created amongst our most valuable guests, the children. As a mother of four, ages ranging from eight to fourteen, my main focus is always on my children's enjoyment wherever we go. I am proud to say that every Pesach at our program, I watch as our guests' children, especially the preteen and teens, form an alliance and create a special bond with each other almost instantly, similar to what one would call 'camp friends.' That in itself is extraordinary," said Ariella.
Indeed, with a fantastic kids' program, nonstop activities to suit every interest, star-studded dinner shows, barbecues, and themed events during chol hamoed, as well as a not-to-be-missed Mimouna Night, this is the Pesach experience of a lifetime, sure to create memories you and your loved ones will forever treasure.
Daily shiurim on topics related to Pesach will be given by distinguished Torah scholars throughout the chag.
Savor the sanctity and splendor of the chag in the beautiful Zelis Restaurant with magnificent views of the Atlantic Ocean. Conduct your own private Sedarim with family, if you wish, or join fellow guests, if you so desire. Whichever option you choose, superb staff service awaits you.
Meticulously creating culinary masterpieces while adhering to the highest standards of kashrut, their chefs take immense pleasure in preparing world-class cuisine, fusing the flavors of the world, all kosher l'mehadrin and every one a standout taste sensation.
Unparalleled in their impeccable standards of kashrut, Prosper and his staff have ensured a l'Mehadrin Kashrut since the beginning of the preparations throughout the kashrut process. "We have three different hashgachot: Beth Din of Casablanca; Rabbi and Dayan Raphael Bitton from France, and all meat and poultry are Beth Yosef imported from Spain under the hashgachah of Rav Meir Cremizi. All food is glatt kosher; dairy is chalav Yisrael — no kitniyot and no gebrochts exclusively.
Prosper and Ariella Lankry cordially invite you and your family to join them for the Pesach of your dreams. Due to high interest and limited space, early booking is recommended. For additional information regarding Paradis Productions and Passover in Morocco, please refer to their ad in this issue of the 5TJT.
Rochelle Maruch Miller is a contributing editor for the Five Towns Jewish Times. She is a journalist, creative media consultant, lecturer, and educator, and writes for magazines, newspapers, websites, and private clients. She welcomes your comments at Rochellemiller04@aol.com