With the highly anticipated recent launch of their Brooklyn-based flagship store, Fino Custom Clothiers has created the ultimate shopping experience for discerning men. Since opening their first store in Lakewood, Fino Custom has redefined the manner in which savvy consumers shop for suits, helping them dress for success with an impeccable customized suit as only Fino can create.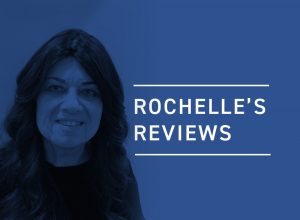 Wearing a perfectly fitting suit speaks volumes about a man. Indeed, the quality and fit of his clothes make a lasting first impression, often impacting how others perceive him and even serving as a factor in determining his destiny.
Following the tremendous success of their existing stores in New Jersey, launching the gorgeous new cutting-edge Fino Custom Clothiers in Brooklyn was the natural progression. A veritable aesthetic delight, it is a feast for the senses; affording customers a shopping experience unlike any other.
Prior to shopping at Fino Custom, many clients had brought their standard non-custom suits to their tailors. Although their respective alteration requirements differed, all were highly dissatisfied with the poor fit of their garments.
Once a suit is ready-made and sold off the rack, there is only so much that can be done to make it fit properly. If a suit is designed for someone of one posture and shape, it's nearly impossible to change the overall balance of the suit to make it drape well on someone with another posture. Included among the elements of fit are size and structure. Although clothes may be taken in and let out, the "structure" can never be changed. The store or tailor who is altering the suit may spend hours or days working without seeing the desired outcome, often having to restart the entire process at great expense for whoever is footing the bill.
With years of expertise and experience in the garment industry, Moshe A. was spurred to action. After conducting extensive research in the field, Moshe was inspired to elevate the way an average consumer shops for a suit, by offering custom-made suits at affordable prices.
That Fino Custom elicited a phenomenal response with its New Jersey stores is not surprising. Moshe has revolutionized men's approach to suit shopping, facilitating the ability of every man to transform his image from mundane to magnificent. From all throughout the tristate area, Long Island, and well beyond, Fino Custom's clients came. Many ordered a Fino after admiring a family member, friend, or colleague attired in a Fino custom-made masterpiece. The cycle of friend-recommending-friend resulted in Fino becoming a household name, the premier purveyors of custom suits for discerning shoppers. From roshei yeshiva to sports personalities, Fino Custom Clothiers is the custom suit source of choice; the hallmark of exceptional quality and unsurpassed service.
At Fino Custom, every suit is individually made for the client's unique shape and can be ordered in whatever size that individual is at the moment. And because it was made to the precise shape in the first place, it can be let out or taken in without altering the structure of the garment. Therein lies the advantage of true custom clothing.
With the launch of the flagship Brooklyn store, Fino Custom has raised the bar yet higher, affording shoppers a truly luxurious experience. You only have one opportunity to make a great first impression, and Fino Custom takes your breath away with its stunning optics. But lest you harbor the misconception that such elegance conveys an aura of formality, be assured that the atmosphere is quite the contrary. As you enter the showroom, you will be warmly welcomed by the concierge, who will be attuned to attending to your needs with alacrity and facile.
In the tradition of the Old Masters, every Fino suit is a unique work of art; a custom crafted masterpiece, designed to provide years of pleasure and wear. Each suit is made from the customer's own personal pattern, rather than from a standard pattern for people of an "average" posture and shape.
The fit and the workmanship determines the way you look and feel as well as how others perceive you. The fabric, on the other hand, is for your personal enjoyment. The finish, texture, weight, composition, and thread count all add up to result in your personal satisfaction.
Fino's wide range of the finest fabrics from the world's leading houses and mills, include, but are not limited to, Holland & Sherry, Cerruti, Scabal, Ermenegildo Zegna, Dormeuil, Stylbiella, Dino Filarte, Loro Piana, and Jorge Carli.
The process begins with selecting your fabric and design with the help of Fino's specially trained stylists, every one of whom is a consummate professional. Truly an extraordinary shopping experience that is exclusive to Fino Custom, you are assured of getting a perfect fit. "We extract precise measurements with our Full Body Scanner so you leave with a perfectly fitting suit," Moshe explained. "Customer satisfaction is our priority."
Featuring a stellar selection of fabric swatches, all magnificently displayed, the possibilities are unlike any you have seen elsewhere. Additionally, Fino Custom features custom-made shirts, shoes, fur-lined fur coats, winter coats, kittels, reckels, and more — all custom-made of premium quality fabric. Every Fino Custom client is afforded five-star service. For those who prefer a private shopping experience, Fino's VIP Suite is available. Fino will launch a Custom Children's Division in the near future.
Moshe and his team of professionals look forward to welcoming their Five Towns/Far Rockaway clients at Fino Custom's beautiful and convenient Brooklyn location.
"Our customer's loyalty is the result of the care, professionalism, and style invested in each stitch," says Moshe. "We wouldn't have it any other way."
Rochelle Maruch Miller is a contributing editor for the Five Towns Jewish Times. She is a journalist, creative media consultant, lecturer, and educator, and writes for magazines, newspapers, websites, and private clients. She welcomes your comments at Rochellemiller04@aol.com