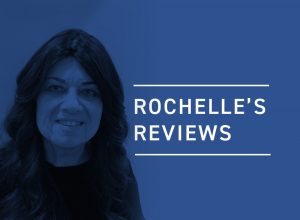 There's nothing more relaxing than heading to the spa and being pampered in the manner you so richly deserve. Adroitly balancing family and work in our frenetic, fast-paced society, getting a relaxing manicure and pedicure can be a highly anticipated event, but who says spas are only for adults?
While a tranquil day at the spa is a most beneficial break for a busy mom, it can also be a fun way to spend one-on-one time with your little one.
Nestled in the heart of Cedarhurst, Spa Di Da takes all the pleasures of going to a spa and kid-ifies them, offering a plethora of spa services designed to make little girls feel like royalty. The brainchild of Chavi Stern, founder of the acclaimed Little Friends Early Childhood Learning Centers, Spa Di Da was launched in August after a year of planning and designing. Chavi dreamed of creating a place where girls and their moms could bond and share magical moments, cultivating beautiful memories and feel their best, most pampered selves. One look at what she created and you'll see that she certainly brought her dream to fruition.
"These days, there are so many distractions, with technology and work, and a host of other things, that make parent-child bonding time much more difficult," Chavi explained. "At Spa Di Da, we realize just how valuable time together is and we want to provide a memorable experience that both mother and child can enjoy."
Many parents who can attest to the benefits of a healthy wellness practice want to share with their little ones the priceless spa experience, setting the foundation for good self-care routines that will later in life serve as an outlet in times of stress. But for now, it's ok to have fun!
Cherished moments like a mother and daughter brightening their day with a sparkling mini mani/pedi, then choosing the perfect pair of fabulous flip flops to color coordinate the artistry are part of the fun experience. Simply stated, every visit to Spa Di Da is a perfect date for quality time, devoid of distractions, and being fully focused and present to connect with our most precious possessions.
The premier choice for a Mommy—as well as Grandma, Aunt—and Me outing, to transform any day from being mundane to magical, or to celebrate a special spa birthday party in great style, Spa Di Da caters to girls age three to 15. Warm and welcoming, Chavi and her staff are consummate professionals; dedicated to pampering your little princess to the max! Boasting an ever-expanding client list spanning the Five Towns, Far Rockaway, and the five boroughs, Spa Di Da is an oasis of building memories while having fun, while indulging in an amazing array of services. This enchanting venue is a full-service children's salon that offers haircuts, up-dos, mini-manicures, mini-pedicures, ear-piercing, glam packages, ceramics, and Spa Di Da signature themed birthday packages, with almost any add-on a little princess could dream of. From the décor to the stellar services featured, Spa Di Da hosts just one party at a time to make sure every princess is getting all the attention she needs. Staffed by top-tier hairstylists who are trained in the latest techniques and styles, the salon offers a full menu of hair and wig services, enabling moms to take care of their needs while their kids are having fun. Personable, patient, and highly professional, they will masterfully cut and style even the squirmiest child's hair to perfection. Your child's first haircut is a milestone event. Celebrate this special occasion with a Spa Di Da first cut specialist and a keepsake memento of your child's locks along with a first-cut certificate and a special kiddie swag!
With meticulous attention to detail and extensive experience as an early childhood specialist, Chavi has created a safe and secure setting for the spa's young clients and their moms to savor together, removed from the maddening crowds. Within close proximity to home, Spa Di Da offers a welcome respite from the rigors and routines of our contemporary lifestyle.
Additionally, Spa Di Da offers a variety of programs for kids to take part in, giving you a multitude of reasons to drop on by. Have some errands that you want done? Drop your little ones off, they get a spa treatment, and you have some free time—clearly a win-win situation for all. Following their highly successful Chol Hamoed Sukkos program, Chavi and her staff are planning a spectacular Chanukah program your kids—and you—won't want to miss. That Spa Di Da has become an integral and beloved part of the fabric of our community in the few months since its inception is not surprising. Whether you are planning the Birthday Party of the Year for your child or want to spend a truly special day with your little princess, the most beautiful memories are waiting to be created at Spa Di Da.
Spa Di Da is located at 588 Central Avenue in Cedarhurst. For more information, please call 516-920-5626 or visit spadidany.com.
Rochelle Maruch Miller is a contributing editor for the Five Towns Jewish Times. She is a journalist, creative media consultant, lecturer, and educator, and writes for magazines, newspapers, websites, and private clients. She welcomes your comments at Rochellemiller04@aol.com. Read more of Rochelle Miller's articles at 5TJT.com.