Neither incessant rain, gusty winds, nor plummeting temperatures could deter the enthusiasm or diminish the spirit of the unprecedented crowd that converged at Lincoln Center's Alice Tully Hall on a recent Monday evening. From all throughout the country they came to participate in what was arguably the greatest night in Jewish Orthodox professional success — a sensational, star-studded night of chesed, world-class cuisine, and entertainment.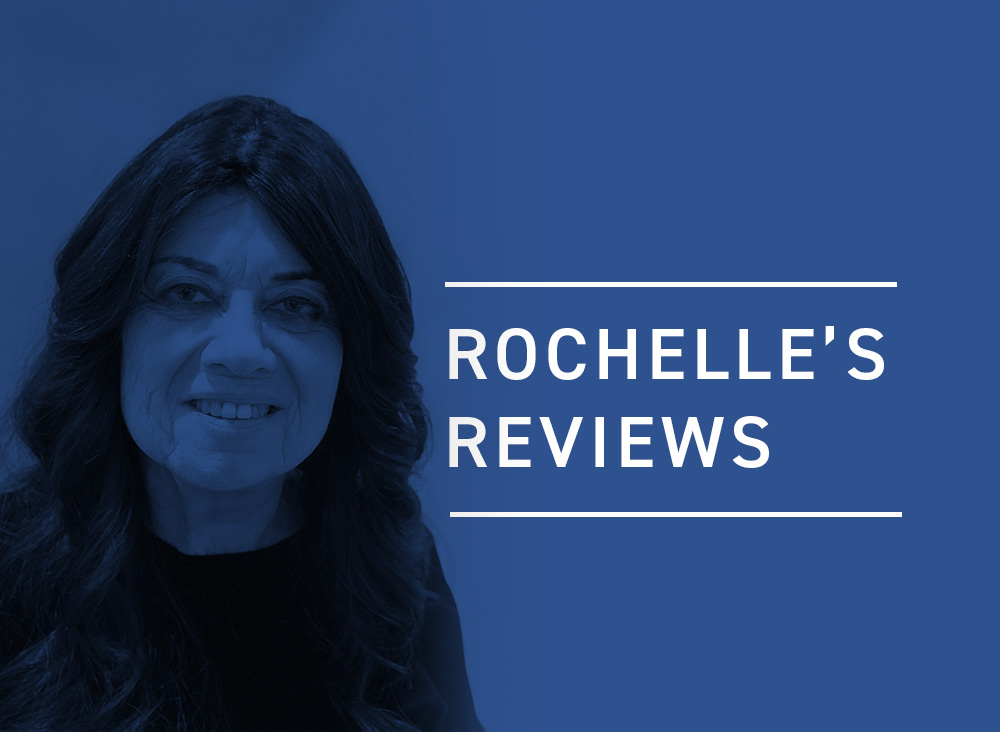 Since its inception, Jew in the City's gala All-Stars Awards has become a sell-out success — an elegant, enchanted evening that is one of the most eagerly anticipated events of the season. Exceeding all expectations, this year's event featured a special Five Towns/Far Rockaway flavor and flair with great pride in several of our community's own treasures.
Chaired by Arielle and Moshe Wolfson, the All-Stars Awards feted the Honorable David Friedman, ambassador to Israel, as one of the 2019 awardees. Ten exceptional Orthodox Jews were honored during the evening: Ambassador Friedman; Karen Barrow, senior editor of the New York Times; AJ Edelman, first Orthodox Jewish male Olympian; Joseph Essas, CTO of OpenTable; Bat El Gatterer, first Orthodox female Olympian; Dov Kramer, executive producer, WFAN Sports Radio; Shulem Lemmer, first Chassidic Jew to sign with a major record label; the Honorable Stephanie Pollack, secretary of transportation, Massachusetts; Sam Rascoff, former director, NYPD Intelligence Analysis Unit; and Jerry Wittenstein, NASA physicist who developed three of the six trajectories for Apollo 11.
Orchestrated to perfection, the stellar program was produced by Disney director and JITC all-star Saul Blinkoff. Featured highlights included Universal recording artist Shulem Lemmer and the Maccabeats performing together for the first time ever, the world premiere of a movie, and the presentation of the Keter Shem Tov Award to four-time Emmy-nominated actress Dr. Mayim Bialik.
"There is a common misconception that being an Orthodox Jew means you don't have many career options," said Allison Josephs, Jewish influencer and author, who founded Jew in the City (JewInTheCity.com) in 2012 to break down myths and misconceptions about religious Jews and observant Judaism.
"Jew in the City is building awareness about a community that otherwise gets depicted as extreme and reclusive, and rarely is presented with any nuance. It's important for us to show how these great participants and honorees lend their names and accomplishments to our program. Seeing Orthodox people achieve greatness in fabulous ways in America helps show others it's really possible to live an observant life while still accomplishing wonderful things in the secular world; it enables us to present an accurate attractive image of Orthodox Judaism."
The event benefitted Project Makom, an initiative of Jew in the City, which helps former and questioning chareidi Jews find their place in Orthodoxy.
"While the majority of people in the frum world are leading happy and meaningful lives, the individuals who seek our help at Project Makom unfortunately had a different experience," said Josephs. "Tragically, whether because of dysfunction in their families, trauma at school, or just questions and doubts that people in their world didn't know how to deal with, they only knew a Judaism based on guilt, fear, control, and, in many cases, abuse by religious leaders.
"It is these dark experiences that spread to the media and cast a shadow of pain over our entire community, causing less knowledgeable Jews to believe that a Torah life is a miserable life. At Makom, we help our members see and experience Judaism as we do, with love and joy and positivity. We help shift the darkness to light, by setting them up for Shabbos in homes filled with warmth and acceptance, teaching them a Torah of complexity and meaning, introducing them to a loving G-d, Who will never forsake them, and building a community of like-minded people who lived through painful experiences but are choosing to heal and build a positive relationship with Judaism."
She continued, "To simply run away from a traumatic past is not really a plan. Which is why we hope that examples like our all-stars, now six years strong, will guide our Project Makom members (many who are here tonight) towards goals of forging a new path, so that they can find their place.
"At Project Makom we believe that every Jew should get the chance to find his or her makom. We aim to help former chareidi Jews to find their place in Orthodoxy. While we believe there are numerous valid paths within Orthodox Judaism, not all observant Jews are born into a community that fits them. There are some Modern Orthodox Jews who choose to move more to the right, but for some chareidi Jews who want to transition to a more open observant community, they face hurdles that prevent them from doing so, whether cultural, educational, or simply feeling unwelcomed. Some of the people end up leaving religious life altogether."
Project Makom is committed to presenting a range of communities and teachings to its members, who share the values that may be found across the spectrum of Orthodoxy. These include open-mindedness and non-judgmental attitude — derech eretz kadmah l'Torah — and commitment to halachah with the purpose of building a sincere relationship with Hashem.
"We all know the sense of shame we feel when we see a news story about a frum Jew who has done something wrong," says Josephs. "This feeling may push us away from wanting to be involved Jewishly. We have heard from people to whom this has happened.
"The All-Star Awards is the complete antithesis — it's all the pride you feel being part of something exciting and meaningful. It's a night of chizuk and fun. And its proceeds help members of Project Makom, many of whom have lived their lives with strong negative feelings about being religious Jews. We can have the merit of showing them all the beauty that was there all along."
For further information about Jew in the City or Project Makom, visit JewintheCity.com or email JewintheCity@gmail.com.
Rochelle Maruch Miller is a contributing editor for the Five Towns Jewish Times. She is a journalist, creative media consultant, lecturer, and educator, and writes for magazines, newspapers, websites, and private clients. She welcomes your comments at Rochellemiller04@aol.com.