Since its inception in 2003, SUNation Solar Systems has distinguished itself as Long Island's local solar experts, trusted by over 4,000 residents and businesses for professionally installing the highest quality and most durable equipment. A family-owned and operated business, SUNation has been serving the community with unwavering professionalism and an unparalleled customer experience for 16 years, truly establishing themselves as the trusted name in solar energy.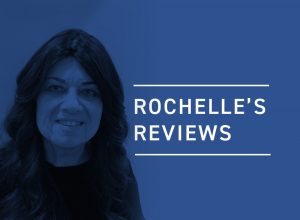 Co-founded by cousins Scott Maskin and Mike Bailis, SUNation was built upon a strong, pertinent foundation consisting of Scott's 30-year electrical contracting career and Mike's 35-year expertise in sales, marketing, and estimating in the HVAC industry. Mike has been heavily vested in the solar industry dating back to 1979, researching and remaining vigilant of the industry's evolution on a widespread scale and always being two steps ahead of the local Long Island market. Mike, and Scott decided to pool their experience and resources to create what has grown into the largest solar installation company on Long Island.
Today, Scott serves as SUNation's CEO and Mike as chief of sales. The company has experienced enormous growth over the years, now consisting of 150 employees in multiple departments, has moved from a storefront in Oakdale to a 20,000 square foot facility in Ronkonkoma, operates the only solar service department of its magnitude on Long Island, and has acquired multiple disbanded solar companies which it now maintains.
Specializing in purchase-to-own solar systems, SUNation offers homeowners advantages far paramount to leased systems. By going solar with SUNation, you can drastically reduce or eliminate your electric bill and reduce your carbon footprint to help create a cleaner Long Island for generations to come. Substantial state and federal tax credits are available to those with taxable income, and low-to-no interest financing programs result in zero out-of-pocket costs to most homeowners when they switch to solar. Additionally, SUNation customers benefit from the most generous referral program available in the field, consisting of escalating monetary values and rewards. It's no wonder why customer referrals account for over 60 percent of SUNation's business.
As the gold standard of quality, integrity, and unparalleled service, the company is an all-encompassing solar energy provider, never subcontracting, but utilizing their own professionally trained solar experts to perform your installation. Furthermore, SUNation uses only the best, energy-efficient, and durable solar equipment from the most esteemed manufacturers, including the likes of Panasonic, LG, Enphase, and Solaredge. SUNation installs and services solar projects of all kinds ranging from residential to commercial, community and municipal, to name a few. Their coverage area encompasses all of Long Island and Queens.
A multi-award-winning company, SUNation has been voted the Best of Long Island "Best Solar Business" for ten consecutive years, "Best Alternative Energy Company" for eight years running, "Best Green Business" for seven years running, and "Best Environmental Organization" for the first time in 2019. They have been listed to the Inc. 5000 list for three consecutive years, a prestigious ranking of the nation's fastest-growing private companies. Additional awards include the Newsday "Top Long Island Work Places" for 2018 and Solar Power World's "Top Solar Contractors" for 2018. They boast an A+ rating from the Better Business Bureau. Furthermore, SUNation consistently earns five-star ratings and glowing reviews from their customers, which is evident across all of their online profiles.
SUNation is a collaboration of like-minded individuals who enjoy similar passions for family, community, and the environment. SUNation has sold and installed more solar systems on Long Island than the national companies who also serve the region. Scott remarks, "We are hyper-focused on delivering business on Long Island. We are a local Long Island company and we consider and treat every customer like our neighbor, not a number. That's why we are the #1 solar installer on Long Island—it's an honor we are proud to have earned."
Personable, unpretentious, and a pillar of the Long Island community, SUNation's CEO is a self-described "hard-core Rockaway boy" who has remained close to his roots and is committed to preserving the character and integrity of the place he and his family call home. "Both sets of my grandparents owned stores across the street from each other in Rockaway Park; that's how my parents met," Scott shares. "My father's parents owned Maskin's, and on the opposite side was Estelle's Shoes, which my mother's parents' owned. The community is a very important part of who I am. I chose to work in this industry because I wanted to make the world a better place to live and work for our families, friends, and fellow Long Islanders."
It is Scott's belief that giving back to society and supporting the community is a corporate and social responsibility, and thus he has incorporated philanthropy into the core of SUNation's values. SUNation's non-profit corporation, SUNation Cares, provides the gift of free electricity for life to Long Island families in need, with a focus on assisting veterans. The company engages in many other charitable causes within the community, proudly supporting the efforts of organizations such as The Family Service League, Last Chance Animal Rescue, HIA-LI, Make-A-Wish Foundation, United Way, and Long Island Cares. SUNation's dedication to goodwill has branded itself a compassionate company dedicated to leaving an altruistic footprint on the world around them and distinguishes SUNation from others of its kind.
Raising the bar in business ethics, quality of products, impeccable customer service, and community activism, SUNation is more than merely a business. Consider the following, which are but a sampling of the enthusiastic testimonials posted on the company's website:
"Exceptional customer service!" writes A.M. "I researched multi companies for nearly a month before deciding on SUNatIon. I chose SUNation because their sales representative went above and beyond to answer all questions (he came to my office on three separate occasions). Even after contracts were signed, he was extremely attentive and continued to answer my questions as we moved throughout the process. In addition to him, the guys who came out for the field assessment, the women in the office, and the guys who installed the system were AMAZING. Everyone was kind, patient, and helpful, from start to finish. They communicate with you throughout the entire process. I love my new repair panels and highly recommend SUNation!"
"SUNation is an awesome company!" shares K.R. "This is an extremely professional company that stands by its product. I am amazed by how much I am saving each year."
"SUNation is the best!" enthuses D.R. "We had our solar panels installed in November 2017 and we are so happy we did. We shopped around a bit and had several salespeople come to give their pitch but none were able to give us the facts and statistics about our needs except for SUNation's sales rep. The installation went very smoothly and they were neat and clean. For the past couple months, we have only paid PSEG about $12 for the line into the house. We are currently working on a negative electric usage, which means we are producing more electricity than what we are using. We are so satisfied with the whole process from beginning to end. We are saving money AND we are helping the environment. It's a win/win situation!"
From consultation to permitting, installation through certification, SUNation handles it all with alacrity and efficiency. To big solar companies, you are just a number—kilowatts on a meter. "At SUNation, we are your neighbors. Our kids go to the same schools as yours. Our sales people, engineers, and installers all live in your community. Our only loyalty is to you," says Scott. "We are giving people a choice to own clean energy, the opportunity to control their budget through reduced electric bills and the reliability of fixed energy costs that are impenetrable from rate hikes. Going solar just makes sense. It's not a matter of 'if' but of 'when,' and that time is the present. There is no better time to go solar than today."
Rochelle Maruch Miller is a contributing editor for the Five Towns Jewish Times. She is a journalist, creative media consultant, lecturer, and educator, and writes for magazines, newspapers, websites, and private clients. She welcomes your comments at Rochellemiller04@aol.com.