Isaac Grossman and Moish Zahler are changing the landscape of kosher travel, daring to tread where no one has before. Possessed by a passion for hiking and the great outdoors, Isaac's enthusiasm for adventure is infectious. With extensive experience as a kosher caterer, he has earned a sterling reputation from both clients and associates throughout the industry. Blessed with a keen business acumen, Moish has created and orchestrated many of the most successful and innovative international and domestic hotel programs for the past 30 years. Fusing their respective talents and expertise, the dynamic duo has launched a new company that affords cutting-edge all-inclusive vacations for Jewish travelers seeking adventure, relaxation, wholesome entertainment, Torah enrichment, and world-class glatt kosher dining under impeccable kashrus supervision.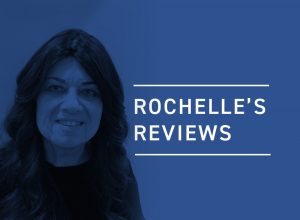 Featuring three stellar programs, each one affords kosher travelers a unique and thrilling vacation option, where they can really enjoy hiking. Travel to the Mount Washington from July 4 through July 7; Shabbat Nachamu in the Poconos will take place from August 16 through August 18 (or 20); and Yosemite, the Redwoods, and San Francisco August 25 to September 2.
With meticulous attention, every detail is planned to perfection. That this is a program unlike any other you have experienced — regardless of how seasoned a traveler you may be or how exotic the destinations and venues you have frequented — is evident from the outset. "Our programs feature nonstop action and interaction and are designed to encourage guests to 'come out of their shell,'" says Moish. "We don't encourage people to just sit around in the lobby; our programs are brimming with exciting activities to participate in, including Shabbos-appropriate activities that are interactive. Every program that we run is a collaboration between the two of us."
Ever the accomplished adventurer, Isaac seeks to share his passion for everything nature and hiking-related with his guests. "Our getaways aren't just centered on food, although gourmet food is certainly a part of our program," he shares. "We are taking people to the wilderness where they can really enjoy hiking." Accordingly, hikes have been planned on all levels, from the novice to the most experienced hiker.
If you prefer less arduous activities on your vacation itinerary, consider more tranquil options, including boating, horseback riding, and fishing. Does spending a day relaxing at the pool or sightseeing sound appealing? No worries; you will find these and other choices among the possibilities on The Great Kosher Escape programs. Additionally, to ensure the perfect vacation for every member of the family, each tour features a children's day camp under the expert direction of consummate professionals. Featured as well at every program are separate coordinated activities for families. The Great Kosher Escape is pleased to present Sara Esther Crispe, dynamic speaker on relationships and communication skills, as scholar-in-residence. Rabbi Shaltiel Lebovic, director of the Go Kosher, is rav hamachshir.
Truly, each trip is an exhilarating adventure, the stuff of which lifetime memories—and friendships — are made. Regardless of the size of one's family, or the diversity of individual interests, there is something for everyone, from treasured toddlers to cherished grandparents.
"We are giving families the opportunity to spend quality time together, with each person being able to explore his own interest," said Moish.
Although each trip includes meals, hiking, and transportation to group activities, destinations and atmosphere differ. Mount Washington is located in the middle of the White Mountains of New Hampshire, a wonderful place to escape, explore, and create unforgettable memories. Experience towering peaks, stunning scenery, and spectacular waterfalls that will take your breath away!
Shabbat Nachamu in the Poconos at the Laurel Resort is already generating a great deal of buzz and early reservations are recommended. A highly anticipated and true Carlebach Shabbos, it will feature Yisroel Williger in concert on motzaei Shabbos. There will be an eruv around the entire resort for Shabbos walks along the 137-acre property.
As one of the nation's most popular national parks, Yosemite National Park boasts some of the best views, hiking trails, and family vacation opportunities in the country. Yosemite is a land where history was made. Located in central California, it draws four million annual visitors. Almost 95 percent of the park's 747,956 acres (approximately the size of Rhode Island) is classified as wilderness.
Yosemite National Park offers an abundance of activities and sightseeing destinations. The valley is a seven-mile wide canyon with incredible rock formations, including El Capitan, the world's tallest granite monolith and one of the world's top rock-climbing destinations. Yosemite Falls is the largest waterfall in North America, with breathtaking views. The park is also known for its giant Sequoia trees, which are estimated to be over 3,000 years old.
Indeed, it is fitting that this national icon be a featured destination on the grand culmination of The Great Kosher Escape's third and final trip this season, the perfect culmination to the summer of much content. Featuring the Redwood Forest, Yosemite National Park, and San Francisco as its diverse and fascinating points of destination, the trip begins at Yosemite, where guests can choose between staying on campgrounds or hotel accommodations. Hikes will be organized according to all levels of ability. The five-star program includes tours of Napa Valley, kosher wine tastings, and balloon rides over the vineyards. Shifting gears at week's end, they head to San Francisco, stunning and a veritable sensory delight — the perfect setting to savor the splendor of Shabbos.
What we've given you is an aperitif; a taste of The Great Kosher Escape. They have only just begun and are already planning local and international cruises, ski trips, and more. "Our program is all about fun, adventure, excitement, thrills, Torah, family togetherness, singles meeting, glatt kosher gourmet dining, barbecues, and great divrei Torah," says Moish. "We look forward to welcoming you to our next exciting adventure,"
Rochelle Maruch Miller is a contributing editor for the Five Towns Jewish Times. She is a journalist, creative media consultant, lecturer, and educator, and writes for magazines, newspapers, websites, and private clients. She welcomes your comments at Rochellemiller04@aol.com.