By Rochelle Maruch Miller
Chances are you've experienced the baking artistry of Kira Goldberg. Poised, personable, and passionate about her craft, the 13-year-old HAFTR student is blessed with an abundance of talent and a keen business acumen that belie her tender years. Creating a web of culinary magic with her exquisitely crafted desserts, Kira's edible masterpieces grace Shabbos and yom tov tables, birthdays, simchas, and other celebratory events throughout the Five Towns and beyond, earning her an ever-expanding client base.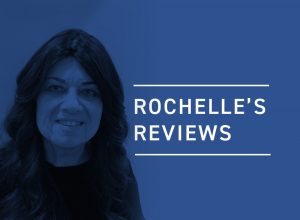 A budding entrepreneur, she runs two businesses with a sense of enthusiasm, integrity, and freshness that is truly a joy to behold. As the proprietor of Kira's Konfections, Kira's fills each order with meticulous attention to every detail, masterfully creating sweet treats that transform ordinary meals into festive occasions. Her clients return to her time and again and recommend her to family and friends. Many follow her on Instagram and are blown away by her beautiful creations. Through her popular weekly baking classes, Kira infuses her students with her own passion for baking as she shares her expertise in an exciting and fun program.
Kira, who lives in the Five Towns with her parents, Marc and Zahava, and siblings Gavriel, Dahlia, and Avi, has many interests, including gymnastics and hair-braiding, both of which she does with aplomb!
How does Kira do it all? We recently caught up with the charming Kira and her lovely mom, Zahava.
"Kira is a consummate professional," Zahava explained. "She has always been making cupcakes — it's what she loves to do. Her dream is to go to baking school. A scout found her on Instagram two years ago and was so impressed he wanted to put her on the kid's baking show. We turned it down, of course, because they film it on Saturday."
Approximately two years ago Kira discovered her passion for baking. "Food is somewhat genetic in the family," Zahava says. "My husband Marc is in the food business. He owns MerryGo Spirits, Unlimited, which makes natural, cinnamon-flavored vodka, sweet and spicy." MerryGo makes craft spirits with a kick using only premium ingredients with all natural and organic flavor.
"So Marc and Kira were in the kitchen working with different ingredients and she discovered how interested she was in baking. Kira is very close with my sister-in-law, Rifka Goldberg, who is extremely talented and creative. Rifka has created unique concepts, including food-related ones, which have inspired Kira. We are very proud and supportive of Kira. We encourage her to do things on her own and she is extremely responsible. Her bat mitzvah had a bakery theme and she raised $2,000 for tzedakah."
Confirming what her mom has told me, Kira cites her Aunt Rifka as her role model. With an impressive background in product development and creative talents, she was the go-to source to guide the aspiring young entrepreneur. "She helped me make my business cards and helped me create the logo," Kira says. "I am very close with my Aunt Rifka; we have things in common. She also enjoys creating unique foods, like her custom marshmallows."
Demonstrating a maturity far beyond her years, Kira values and appreciates every customer with quality, freshness, and signature service as her hallmark. Check out her Instagram page and you will be amazed by the variety and uniqueness of each magnificent creation. Filling every order to precision, she takes immense pride in customizing orders. She recently created 75 extraordinary cupcakes for an upsherin.
How does Kira balance school, homework, studying for tests, running Kira's Konfections, baking classes, gymnastics, friends (and she has many!), and being a truly terrific, fun girl? Very well, thank G-d!
"I just like to be creative," she says. "I try to customize my recipes and I enjoy making my customers happy."
On a personal note, if you haven't tasted Kira's Konfections, you don't know what you are missing! They are a veritable sensory delight — as delicious as they are beautiful. Most popular are the mini cupcakes, but I would order anything Kira bakes — it's that delicious!
What advice does Kira have for aspiring young entrepreneurs?
"Keep trying what you like to do. Don't give up. Keep on practicing and you will succeed." Continued hatzlacha, Kira!
You can find Kira on Instagram  @KirasKonfections.
Rochelle Maruch Miller is a contributing editor for the Five Towns Jewish Times. She is a journalist, creative media consultant, lecturer, and educator, and writes for magazines, newspapers, websites, and private clients. She welcomes your comments at Rochellemiller04@aol.com.