VIProperties is a community treasure. From luxury homes, residential communities, condominiums, and undeveloped land to commercial and investment opportunities, VIProperties does it all, with impeccable service and expertise. Their full-time staff of experienced real estate professionals is committed to providing the world-class customer service that has become the company's hallmark. With meticulous attention to every detail of the buying and selling process, VIProperties' dynamic team is able to facilitate any form of sale or purchase through state-of-the-art marketing techniques.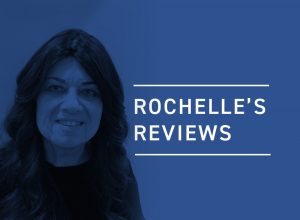 Setting standards of excellence, VIProperties has been the realty source of choice of discerning home buyers and sellers since its founding in 1999. Having earned a sterling reputation for providing comfort and confidence to its clients — many of whom have bought and sold multiple homes through VIProperties — the company is presently celebrating a truly noteworthy achievement.
"I am extremely proud to announce the 20th anniversary of VIProperties — a significant milestone that few non-corporate companies have achieved," said Natalya Mikinberg, the company's owner and broker. Blessed with keen business acumen and a fervor for buying and selling real estate, Natalya is highly attuned to her clients' needs.
After discovering her passion for all things realty related while searching for and buying her own first home, Natalya started out in the real-estate industry in 1993, working for Smolinsky Brothers. In 1998, she received her broker's license, and VIProperties was born on February 9, 1999, in the basement of her first home. At this time, they were among approximately ten brokerages. By the time she moved her company from her basement to an office space in Woodmere, she had two agents. They are still working with her to this day, to her great pride.
In 2004, VIProperties moved to its current office at 1208 Broadway in Hewlett, and with over 40 members, they have been expanding their team ever since.
"In a corporate world, it is most certainly not easy to continue operations as a local boutique, and I therefore recognize how important it is to stay up to date with cutting-edge technology," Natalya explained. "With that being said, VIProperties has been and will continue to be the leading brokerage in the Five Towns and surrounding areas."
Natalya realizes the importance of being active in the community. As proud and active Five Towns residents, she and her husband, Vitaliy, are involved in many organizations and are beloved members of the Chabad Center of the Five Towns. This Sunday, this exemplary couple will be Guests of Honor at the Jean Fischman Chabad Center of the Five Towns gala dinner, which will take place at the Sephardic Temple.
"We have experienced many ups and downs during the years, but that hasn't stopped us from excelling," she declares. "I am very appreciative of my team and my family for always being on the same page with me, always surrounding me with a positive attitude and never letting me doubt myself."
With Natalya at the helm, working in tandem with her dedicated team, every customer is afforded the full VIP treatment, from the beginning of the buying/selling process to long past closing. Indeed, VIProperties has been the beginning of many a beautiful and everlasting client–realtor friendship. Consider the following enthusiastic and unsolicited testimonials:
"Sarah proved to be an excellent professional, a friendly and extremely knowledgeable realtor who helped us throughout every step of the way with the sale of our home," shared Mr. and Mrs. D.B. "She went far and beyond in helping us with the purchase of a new home. We enthusiastically recommend using Sarah for any and all real-estate transactions. Sarah is not only a great realtor; she has also become a great friend!"
"Leah and Alex are real-estate agents who are the epitome of the dream team," says M.K. "Their exemplary service is unparalleled; they go above and beyond to not only find what you desire in a home, but also to make sure that your satisfaction throughout the entire process surpasses all expectations. I was rendered speechless by their blunt honesty, sincerity, and patience — finally, agents who are in it not just for the sell! They found us exactly what we were looking for. Leah and Alex are not just one-time agents. I highly recommend them to anyone who is looking to buy or sell a home. This was an absolutely wonderful experience!"
"Rozanna was a consummate professional — knowledgeable, reliable, and friendly," said L.D. "From finding us the perfect house to the offer negotiations and closing, Rozanna was there every step of the way, holding our hand and answering every question. She was an absolute pleasure to deal with and I would recommend her to anyone looking to purchase a home on Long Island."
For Natalya, VIProperties is more than just a business; it is a labor of love. "I am truly grateful and honored to be serving this wonderful community for 20 years, and I look forward to continuing to provide my services and seeing smiles on our clients' excited faces."
Rochelle Maruch Miller is a contributing editor for the Five Towns Jewish Times. She is a journalist, creative media consultant, lecturer, and educator, and writes for magazines, newspapers, websites, and private clients. She welcomes your comments at Rochellemiller04@aol.com