Nothing says summer quite like a day at the beach, floral dresses, and, of course, wide-brim hats. Heralding a welcome respite from our rigorous routines, summer is a season of rest and relaxation under glorious sun-drenched skies. As our schedules shift, so does our mode of attire. Rising temperatures and stifling humidity create the need to wear cooler, less restrictive attire, and therein lies a potential problem.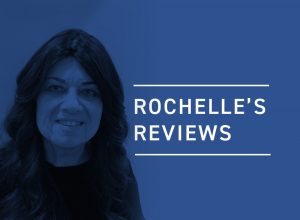 Modest fashion has been a hot topic for quite a while now. Major publications such as Forbes and Vogue have been paying attention to this sector of the fashion market with keen eyes; a quick Google search provides a plethora of information and editorials. It also has been embraced by bloggers, fashion brands, and all things social media. Yet despite the fact that modest clothing has been proven to be a fashion mainstay rather than a gimmick, the selection of halachically appropriate dresses, tops, and often skirts at popular (read "on-trend") stores and websites such as Zara, H&M, and ASOS is woefully limited.
After all, let's be honest; how practical is even one midi dress? Then, after scrolling through the options and finding the elusive modest dress, it might not be the color, fit, or style of your choice. Moreover, modesty is virtually nonexistent in any of the summer collections — that is, it hasn't been until now.
With the recent launch of Yakira Bella, an exciting collection of dresses, skirts, and tops for Shabbos afternoons and every day, women can be modest and in style. Yakira Bella was created by Emily Gerszberg, a gifted designer with extensive experience in the fashion industry. Blessed with an abundance of talent and a keen business acumen, Emily felt it was time to launch her line of beautiful, impeccably designed apparel for modest, fashion-forward women of all ages.
"In the early stages of creating the collection, we spoke to many people who felt there were voids in the fashion industry and that the modest market was not well-represented by what was available to them."
Although stores such as Zara offer affordable trendy clothing, selection is limited and difficult to find. When one is finally able to find a garment that is modest at an upscale store, it is considerably more expensive.
Spurred to action, Emily decided to change the landscape of modest fashion by infusing current trends with modest details. She has the ability to interpret styles and trends and make them gorgeous and wearable so they can be incorporated in a modest woman's life.
Yakira Bella, Emily's brand, features meticulously designed pieces that are both beautiful and practical and transcend all ages.
"My brand is age-appropriate for every woman — from high-school graduates to their moms to fashion-savvy grandmothers," Emily shares. "We are focusing a great deal on styling. We want to make everything simple, and we show you, on our user-friendly website, how to style each piece to achieve a total look. Depending on how you style it, the same piece will have a unique look on each person."
Setting standards of excellence in design and quality, Emily and her team are committed to maintaining affordable price points so that women can easily experience this fresh and unique new brand.
How is she able to do so? "We are fortunate to have a strong background in clothing manufacturing. Over the years we've built excellent relationships with our factories, and we are happy to pass the savings on to our customers," Emily explains. "Our pieces are expertly made of high-quality fabrics with details that would cost significantly more elsewhere. But instead of purchasing only one dress, a woman can purchase three different beautiful Yakira Bella dresses — one for herself and one for each of two daughters — for the same price."
With the recent launch of their website, YakiraBella.com, and Instagram page @YakiraBellaOfficial, as well as their wildly successful pop-up shop, the brand is eliciting buzz, fast becoming an industry game-changer. Following the success of the inaugural pop-up shop, and in response to the many requests, an August pop-up shop is planned.
Rochelle Maruch Miller is a contributing editor for the Five Towns Jewish Times. She is a journalist, creative media consultant, lecturer, and educator, and writes for magazines, newspapers, websites, and private clients. She welcomes your comments at Rochellemiller04@aol.com.