By Rochelle Miller
Yeshivat Reishit Yerushalayim is a veteran yeshiva with an extraordinary approach to teaching, designed to offer qualified young men an incomparable experience of Torat Eretz Yisrael. Reishit provides authentic, balanced, serious Torah studies in a warm, caring atmosphere that engages and develops the full inner world of each student. For the Reishit talmid, learning in the yeshiva is a time of spiritual growth and personal development, as well as preparing for the future.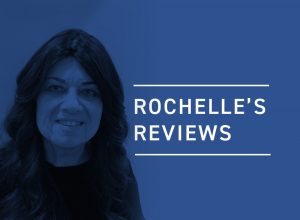 Reishit works toward excellence in academic achievement, in character development, in leadership training, and in value integration. The yeshiva cultivates a passion for learning, a lifelong dedication to our majestic mesorah, a powerful commitment to the Jewish people and the land of Israel, and compassion for all humanity.
A successful Reishit student is a talmid who is dedicated to the Jewish community and is constantly striving to make a kiddush Hashem on whatever path he chooses in life.
Since its inception in 1994, Reishit Yerushalayim has been renowned for providing its talmidim with an unparalleled degree of warmth and personal attention. Whether delving into a deep philosophical discussion continuing into the early hours of the morning, helping select a lulav and etrog before Sukkot, learning one-on-one during the afternoon break, or simply greeting a student by name upon his arrival at the airport, Reishit rebbeim are always devoted to their talmidim. Almost every rebbe lives within walking distance from the yeshiva, and uplifting Shabbatot are regularly spent together.
Many students find the most remarkable and memorable part of their year in Israel is the forging of open, special bonds with their rebbeim. At Reishit, that is not merely a by-product of the educational system, but rather its centerpiece and focus. Additionally, Reishit staffs a team of budding scholars who are available to learn individually with any interested student during all sedarim. Moreover, their av bayit and dorm counselors are available 24 hours a day, seven days a week.
Reishit offers a broad curriculum, including Gemara, Tanach study, halachah, machshavah, Gemara bekiyut, chassidut, mussar, and iyun tefillah.
Always a celebratory event, this year's annual scholarship dinner is particularly significant, marking a major milestone in the history of this exemplary citadel of Torah — the 25th anniversary of Yeshivat Reishit Yerushalayim. Honoring Rav Jay and Barbara Marcus, an esteemed and beloved couple who are the founders and veritable life-force of the yeshiva, the much-anticipated event will take place on Tuesday evening, June 18 at the Museum of the Jewish Heritage in Battery Park.
Rav Marcus is the founder and dean of Reishit Yerushalayim/Genesis. As the founding mara d'asra and leader of the Young Israel of Staten Island for three decades, Rav Marcus and his wife, Barbara, were involved in virtually every aspect of Jewish communal life in Staten Island.
A student of Rabbi Joseph B. Soloveitchik, zt'l, Rav Moshe Feinstein, zt'l, and Rav Ahron Soloveitchik, zt'l, Rav Marcus has studied with and was profoundly influenced by the greatest Torah luminaries and teachers of our generation.
For decades, Rav Marcus, a true Torah emissary, has been lauded for his groundbreaking efforts to teach Torah and Jewish values in Washington, DC. Indeed, for years he delivered shiurim and enlightened legislators, politicians, and staffers in our nation's capital, and was recognized in the U.S. House of Representatives for his efforts on behalf of the Jewish members there.
Rav Marcus is a past president of the Young Israel Council of Rabbis in Israel, and respected as a teacher, builder and leader. Fulfilling a lifelong dream of living in Israel, Rav Jay and his eishes chayil and partner, Barbara, made aliyah in 2001. For nearly fifty years, together they have inspired, impacted, and encouraged talmidim, congregants, as well as the global Jewish community, epitomizing yirat Shamayim, ahavat Yisrael, and a passion for Medinat Yisrael.
This is the perfect opportunity for alumni, friends, and the myriad individuals whose lives have been touched and graced by Rav Jay and Barbara to demonstrate their hakarat ha'tov and support one of Israel's leading yeshivas on an elegant and enchanting evening.
Rochelle Maruch Miller is a contributing editor for the Five Towns Jewish Times. She is a journalist, creative media consultant, lecturer, and educator, and writes for magazines, newspapers, websites, and private clients. She welcomes your comments at Rochellemiller04@aol.com